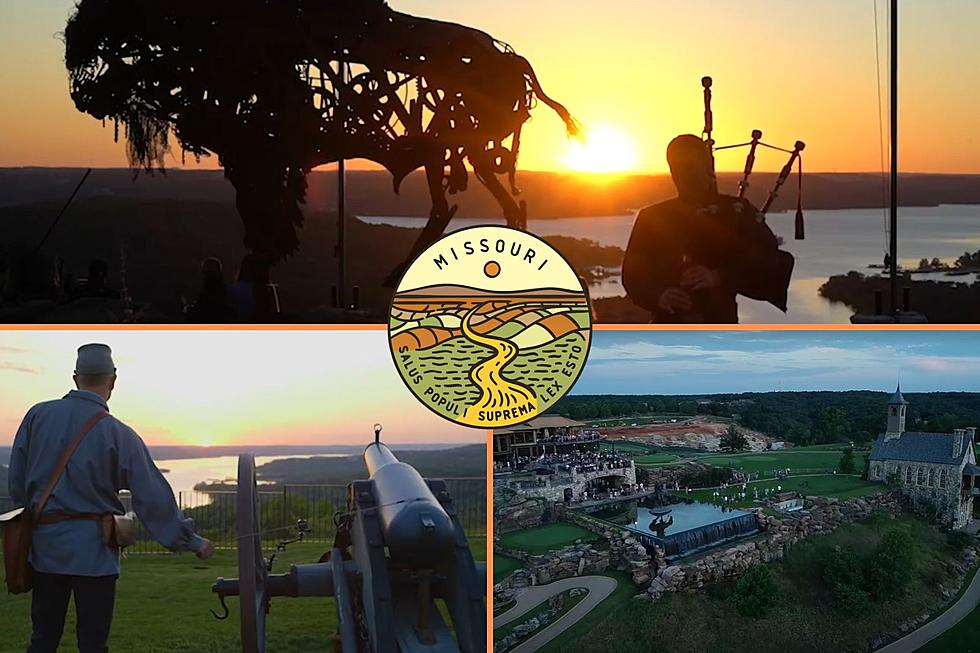 Watch the Iconic Sunset Ceremony at Missouri's Top of the Rock
Big Cedar Lodge via YouTube/Canva
Let's face it. There aren't many things in life that will truly give you chills, but this is one of those things. If you've never experienced the iconic sunset ceremony at Missouri's Top of the Rock, you're missing out.
The official Top of the Rock website for Big Cedar Lodge south of Branson, Missouri describes the Sunset Ceremony like this:
Complete your evening with us at our signature Sunset Ceremony. As the sun shows its final glistening light, you will hear a civil war cannon erupt as everyone raises their glass for a toast.
I saw this touching moment shared by a visitor just a few days ago. The Sunset Ceremony is listed as one of the top activities at Top of the Rock in Missouri. This is why.
Sunset, bagpipes playing "America the Beautiful" and every tourist in sight with their phones out to take video and pics? Sounds like fun.
You might not want to stand too close to that cannon though. It has quite a kick once it's engaged.
This luxury place is located south of Branson, Missouri and about as close to Arkansas as you can get without becoming a Razorback. The Top of the Rock website at Big Cedar Lodge has all kinds of fun details on other things you can do if you stay there, too.
See Inside a Ritzy Branson Treehouse for the Rich & Famous
Famous Vehicles in Branson's Celebrity Car Museum