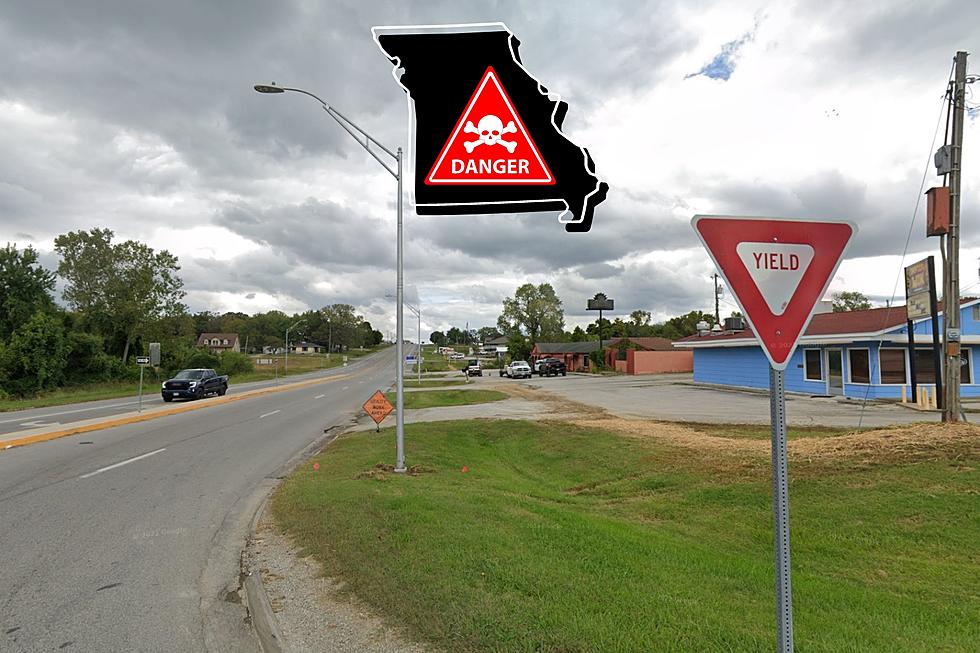 A Small Missouri Town is Suddenly the 3rd Most Dangerous in State
Google Maps Street View/Canva
This was a big surprise to me and I believe that many will likely feel the same way. A small Missouri town that previously has not been considered a bad place to live has suddenly jumped up to become the 3rd most dangerous city in the state of Missouri.
A writer for Southwest Journal just shared a brand new top 10 most dangerous cities in Missouri list. My understanding from his article is that he used the most recent FBI crime data. At the top, you'll see the usual suspects (crime pun intended) with St. Louis and Springfield sharing the crown for most notorious crime places. But, it's the city that shows up at #3 which was a complete shocker. In last year's ranking, it was ranked 24th. 
So which city in Missouri is suddenly the 3rd most dangerous?
Answer - Nevada, Missouri - Population 8,246
So how in the world did Nevada, Missouri jump up 21 places on the worst possible Missouri ranking? Here's a key statistic shared by Southwest Journal:
"With a population of just 8,246 people, this Nevada experienced 149 aggravated assaults and 9 sexual assaults."
So much violence in such a small Missouri place. The strange aspect of this is Nevada isn't really close to any other major town in Missouri. It's way south of Kansas City and north of Joplin and not close to Springfield either, so there's no blaming spillover crime from a metro area on this sudden appearance in the most dangerous Missouri places.
Speaking of Joplin, they also make an appearance in the top 10 most dangerous list, too. Branson made a jump into the top 5 also. Check out the full rundown (appropriate word) of the newest most dangerous Missouri cities for the dirt on which cities you might want to avoid.
Patrick Mahomes Missouri Home Now Available in Kansas City