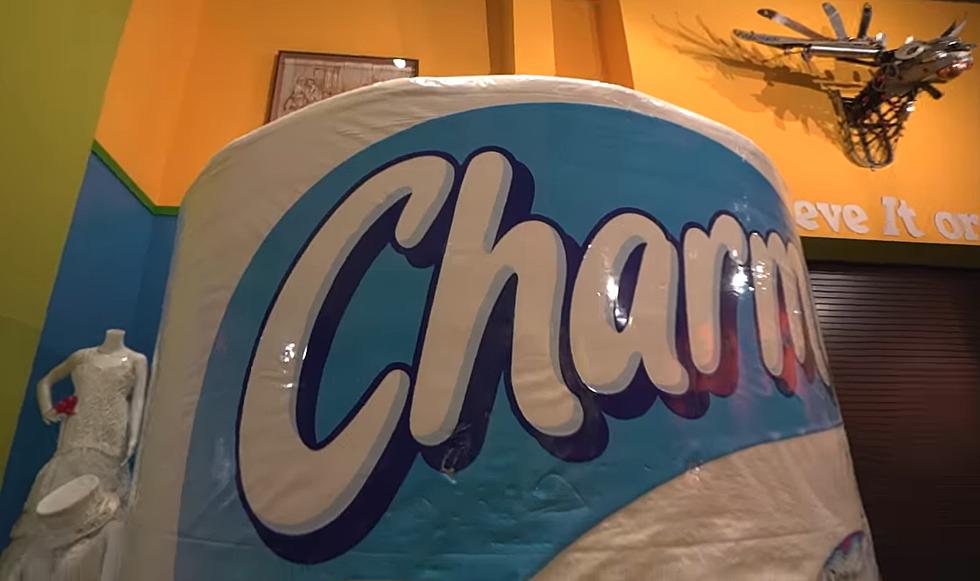 Yes, Missouri Really Has the World's Largest Toilet Paper Roll
JustinScarred via YouTube
Some records are just meant to be in Missouri. In this case, it had to be destiny. Yes (in case you're asking), the world's largest toilet paper roll is in the Show Me State.
World Record Academy just shared one of the least famous things in Missouri that has the most visitors. It's the world's largest toilet paper roll which stands 10 feet high and 8 1/2 feet across. Behold.
This mammoth TP roll is located inside Ripley's Believe It or Not! On the far western end of The Strip in Branson, Missouri. It's very soft.
The roll is surrounded by a crown of toilet bowl lids because why not?
What's that dress to the left of the turbo toilet paper roll?
Glad you asked. It's a wedding dress made completely of toilet paper.
You don't see that every day. The cool thing about the world's largest toilet paper roll being in Branson is the tickets to see it at Ripley's Believe it or Not! aren't expensive. As of this writing, they have combo tickets to see the TP and other stuff for only 11 bucks. Say what you want about Branson, but the area is full of family-friendly things to do that won't break the budget.
Famous Vehicles in Branson's Celebrity Car Museum
See Inside a Ritzy Branson Treehouse for the Rich & Famous