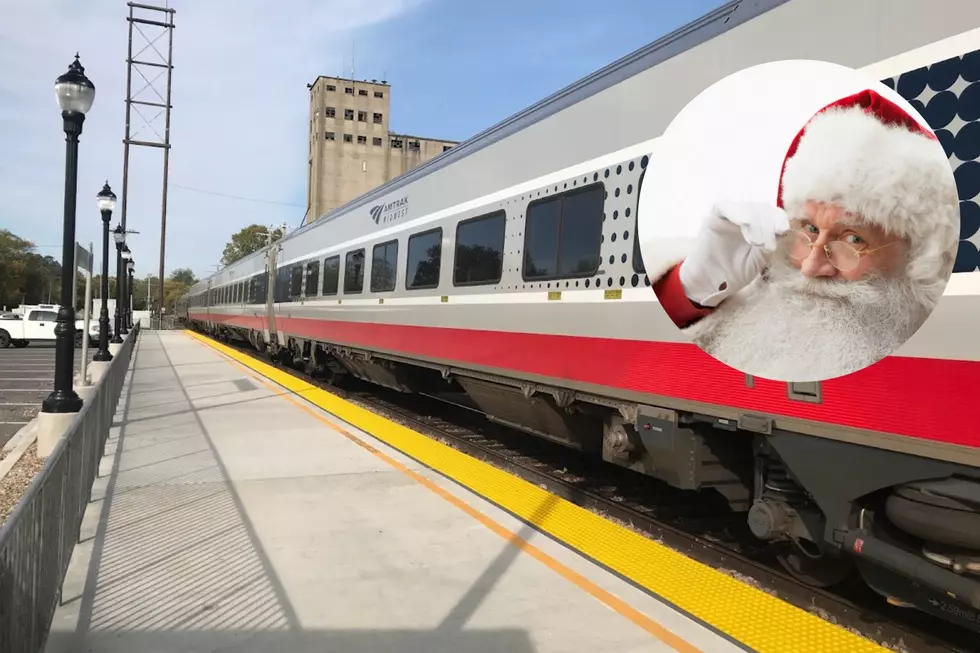 Ride The Train to Sedalia With Santa On December 10, 2022
Rob Creighton Townsquare Media, Getty Images
Everyone knows Santa is magic, and this year Santa's bringing the magic of meeting him while riding on the rails to kids in towns like Sedalia and Warrensburg.
When I was a child there was nothing more fun than going on a train ride. It probably started with riding the el train in Philadelphia, then Amtrak between Philly and Connecticut, and just grew from there. In fact, I recently detailed a trip I took on the Missouri River Runner between Warrensburg and Missouri. You can read that here.
One of the great ways to experience a train ride is a short ride between Sedalia and Warrensburg. In fact, if your kids enjoy it, they'll be begging you to take the train all the way to Kansas City or St. Louis.
Anyway, here's how riding the train with Santa will work. Santa will be leaving his sleigh somewhere along the Missouri River Runner's route and boarding before Warrensburg. Families or a parent and children that would like to meet with Santa while riding the train will board the train at the Warrensburg train station, 100 S. Holden Street, and ride to Sedalia. Families, depending on where their hometown is, will need to provide their own transportation to Warrensburg or home from Sedalia.
It's a short ride between Warrensburg and Sedalia, around or just under 30 minutes. You do need to purchase tickets through Amtrak to ride the train. The railroad, according to the Facebook event page, has a special 50% off ticket for one child when riding with an adult, which brings the cost of a one-way ticket for a parent and adult to ride between Warrensburg and Sedalia to $16.50. Tickets can be purchased on the Amtrak website or at  800-872-7245. You should ask for the 12 and under discount.
If you can't make the ride this year, Santa will be getting off the train in Sedalia at approximately 10:27 and visiting with the kids. So feel free to come out and watch the train arrive and meet Santa!
CHECK THEM OUT: 100 years of Christmas toys, gifts and fads
TOP 10: The best holiday TV specials of all time, ranked