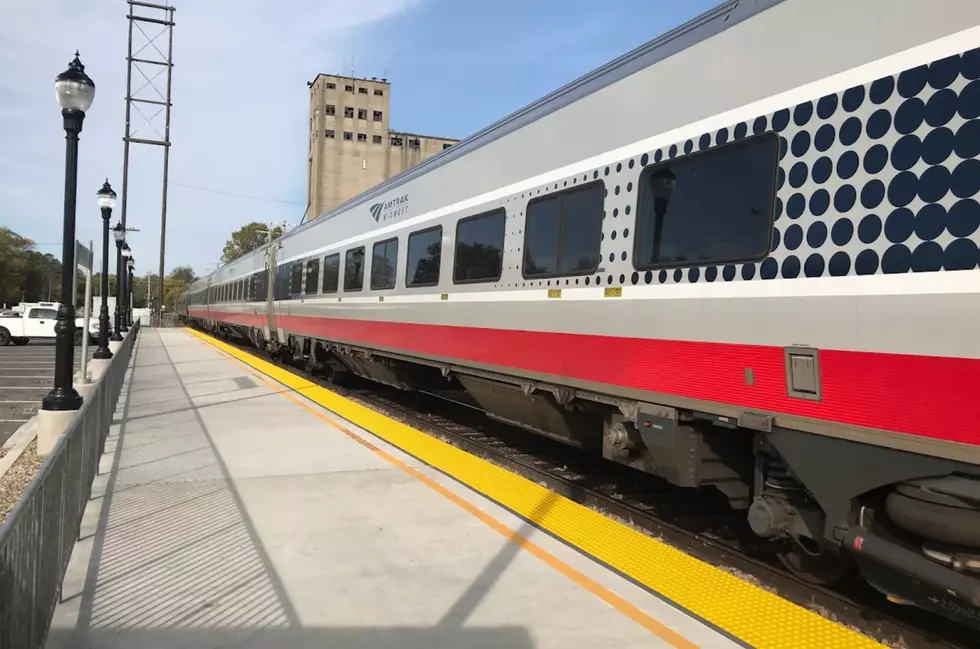 Amtrak To Springfield, St. Joseph and Beyond? Yes Please
Rob Creighton/Tonwsquare Media
I recently ran across an article on the Fox 4 website that details the Missouri Department of Transportation's wishes for rail travel throughout Missouri. It's ambitious, interesting, and could make transportation throughout our State without a vehicle much easier.
According to Fox 4, MoDOT recently submitted four applications to the Federal Railroad Administration Corridor ID program.
In case you're wondering, the "Corridor ID Program is a comprehensive intercity passenger rail planning and development program that will help guide intercity passenger rail development throughout the country and create a pipeline of intercity passenger rail projects ready for implementation." This is according to the information on the FRA website.
Currently, rail service in Missouri is weak. There are two trains a day between Kansas City and St. Louis, one of which offers a long one-seat ride to Chicago for strong-willed passengers. It's not that it's a difficult ride, quite the contrary, the scenery outside the widow is quite interesting. It's how long it takes to go from Kansas City or any of the Kansas City area suburbs to Chicago.
Additionally, as the Fox 4 article points out, there's no Amtrak service to the Springfield / Branson area and no service into Hannibal from the Chicago-based train that serves Western Illinois and currently terminates in Quincy.
According to FOX 4, here's what's on MoDOT's wishlist:
Improvement of the Missouri River Runner by adding another train and adding stops along the route.
A new route from Kansas City that serves Springfield and Branson.
A new route from Kansas City that serves Saint Joseph.
MoDOT would like to expand the train that serves Western Illinois and terminates in Quincy to Hannibal.
The State of Missouri is requesting $500,000 in federal funding to study these potential rail lines. That said, securing funding from the Missouri Legislature to build and operate these intercity trains could prove difficult.
MoDOT's document on High Priority Unfunded Needs says, "Many Missourians rely on non-highway modes of transportation; however, the state currently invests very little money toward those needs."
MoDOT goes on to say if the legislature allocated $100 million a year, a variety of the state's non-vehicle transportation systems like ports, airports, waterways, railroads, and transportation systems could see much-needed improvements. Unfortunately, the State of Missouri's elected officials haven't always funded the two Amtrak trains between St. Louis and Kansas City adequately.
That said offering service from Kansas City to St. Joe, Springfield, and Branson just makes sense. Especially for those of us living on the Kansas City end of The Missouri River Runner route. Just think about hopping on the train to KC, and then transferring to a train that takes you to St. Joe or Kansas City. That's fairly convenient.
Fox 4 reports that MoDOT also expressed interest in a letter to the FRA that they would like to partner with Iowa and Minnesota to develop a corridor that would see trains running between Kansas City - Des Moines - and Minneapolis. Something that is relatively rare west of Chicago.
All of this would be great if it happens, however, the Missouri legislature's track record on funding passenger rail travel hasn't been great. Nor does requesting funding to study the routes with the FRA guarantee Missouri will get funding to study any of the routes, much less all of them. Baby steps though, at least MoDOT's asking for the cash.
Look At What I Saw Out The Window Between Warrensburg and Chicago
I recently rode Amtrak's Missouri River Runner/Lincoln Service between Warrensburg and Chicago. Here's some of what I saw outside the window during the ride.
The Abandoned Schlitterbahn Waterpark in Kansas City
Schlitterbahn's fourth waterpark,
Schlitterbahn Kansas City
, opened on July 15, 2009, on land that originally was home to the Wyandotte County Fairgrounds near Interstate 434. Grand plans for the waterpark included a resort with 1,000 hotel rooms, a sporting goods store, and an area of shops and restaurants.
Between the economy, a child's death on the Verrückt waterslide, and the coronavirus pandemic the waterpark never matched the success of Schlitterbahn's other waterparks in Texas. After the 2018 season, the park was never re-opened and was demolished for redevelopment about two years later.