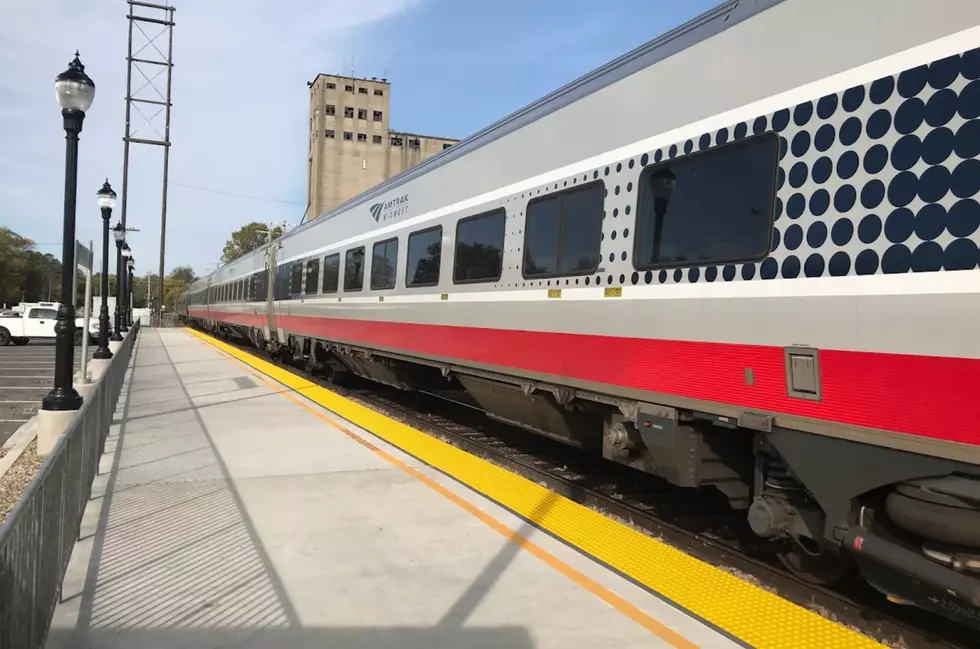 Amtrak to Kansas City or St. Louis for Thanksgiving May Be Tough
Rob Creighton/Tonwsquare Media
If you're looking at taking the train to Kansas City or St. Louis for Thanksgiving, I'd book the trip now. Otherwise, you might have to find a different way to get into either city.
Fox 4 Kansas City is reporting that Amtrak, which was supposed to restore Missouri River Runner trains 311 and 316 on November 11, has delayed that until after the Thanksgiving holiday, leaving only trains 318 and 319 operating through the holiday. Those are the Missouri River Runner trains, which allow riders a one-seat ride all the way from Kansas City to Chicago if they wish.
Amtrak's website says trains 311 and 316 are now scheduled to be restored on Sunday, December 4, 2022.
With only one train operating instead of two, that leaves less capacity for passengers looking to book a trip. Doing some research on traveling on Wednesday, November 23, and returning on Sunday, November 27, Amtrak's website is showing that the trains are already at 80 percent capacity between Kansas City and St. Louis.
Fox 4 cites Amtrak as saying an equipment shortage has forced them to extend the suspension of trains 311 and 316 into December.
Amtrak's had some difficulty emerging from the pandemic when it comes to getting enough equipment to add more passenger capacity to routes, or operate trains on normal schedules. Out of Chicago, Amtrak's Wolverine service to Pontiac, Michigan, has seen at times a reduction in their schedule for the same reason.
My advice, if Amtrak is the easiest way to get where you're going for Thanksgiving, or even Christmas or New Year's, book now. Otherwise, there may not be a seat available for you to get where you want to be during the holidays.
Look At What I Saw Out The Window Between Warrensburg and Chicago
I recently rode Amtrak's Missouri River Runner/Lincoln Service between Warrensburg and Chicago. Here's some of what I saw outside the window during the ride.
5 Words That Will Ruin A Sedalian's Day
I recently asked you to ruin a Sedalian's day in five words or less on Facebook. Here's what you told me.