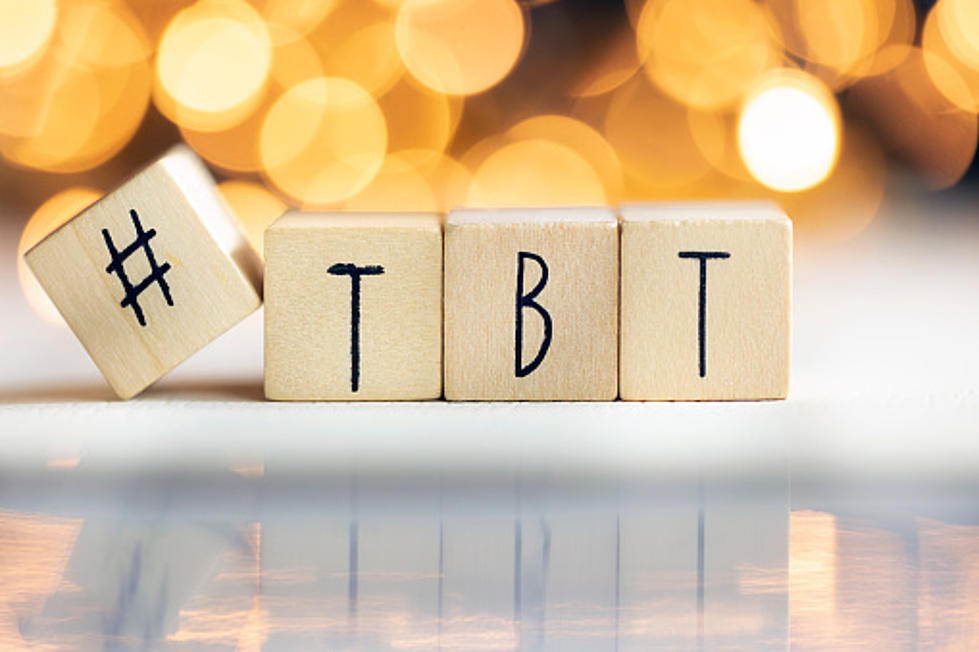 Tim Thomas's Throwback Thursday Tunes
Getty Images/iStockphoto
Another Throwback Thursday is upon us.  A day when our station plays a lot of throwback tunes from artists that made their success, or most of it, in the decade of the 90's.  So I thought I would throw a few more songs your way that perhaps you had not heard in a while.  And thank you for enjoying #TBT on KIX 105.7 FM
Tim McGraw - I Like It, I Love It    1995.   This catchy little number is still on his set list when in concert.  It won ACM's for Song and Single of the Year.
Daryle Singletary - Too Much Fun    1995.    From his debut album.  Daryle would continue to record into the 2000's.  He has singles including I Let Her Lie that had higher chart success, but this seem to be the one most associated with his career.
Mary Chapin Carpenter - Passionate Kisses   1992.    David Letterman once called her one of his favorite artists.  This tune is one of 4 from the album Come On Come On, that had chart success.  And in 1990 she opened the CMA's awards with a novelty song called "Opening Act" that stole the show.
Collin Raye - That's My Story    1994.    Still performing today, and now doing a classic rock thing, but he had success in the 90's and this toe-tapping number still puts a smile on my face.
Jo Dee Messina - Bye Bye   1998     She burst onto the scene in 1996, with the song Heads Carolina, Tails California.  He first #1 hit came in 1998 with this single written by Phil Vasser. Wish we could hear this woman again on the charts soon.
John Michael Montgomery - Be My Baby Tonight   1994.    I won a karaoke contest by singing this tune.  True story.  He has a pretty impressive library of songs.  Began his career in 1992 with Life's A Dance, and this one in 1994 still holds up today.
Vince Gill - One More Last Chance   1992     Vince is now a member of the rock band The Eagles, and can play guitar with anyone.  From 1992-2003 he hosted the CMA's and from 1991 to 1995 he won the CMA for Male Vocalist of the Year.  No other country artist can make that claim.
Reba McEntire - Fancy   1990     This song is always on her set list and she is still as big a star today as she was in the late 80's and 90's.  A must have for any 90's set list.
Bryan White - Sittin' On Go    1997    This artist had 17 songs that charted on the Billboard country charts and this was one of 4 number 1 hits.  A personal favorite for me, and a nice little songs about the trials and tribulations of starting a relationship.
LeAnn Rimes - One Way Ticket   1996    She won a Grammy at age 14!  She was so young when she recorded this tune from her album Blue.  That song was good too.  She recently won The Masked Singer, just in case anyone forgot how good a singer she is.
Dixie Chicks - There's Your Trouble   1998     Love them or hate them, they were huge in the late 90's and early 2000's.  Album sales don't lie and their debut album Wide Open Spaces and the follow up  Fly sold over 10 million each.  You may not agree with their political views, but they are still one of the best selling country artists of all time, with many awards including Grammy awards, including Album of the Year in all genre's.
Diamond Rio - How Your Love Makes Me Feel   1997.   One of the biggest country bands in the 1990's are still together today.  This was the bands 2nd number one single.  They had a few more in the early 2000's.
Hope you enjoy these songs and add them to your country playlists.  You might catch a few of them on the radio today.  I will have more for you next week.  Thanks for listening!
The Best Country Singer From Every State
Some states, like Oklahoma and Texas, are loaded with famous country singers. Others, like Nevada and Maine, are still looking for a real breakthrough artist. See the best and most successful country music artist from all 50 states, starting with
Hank Williams
and Alabama.