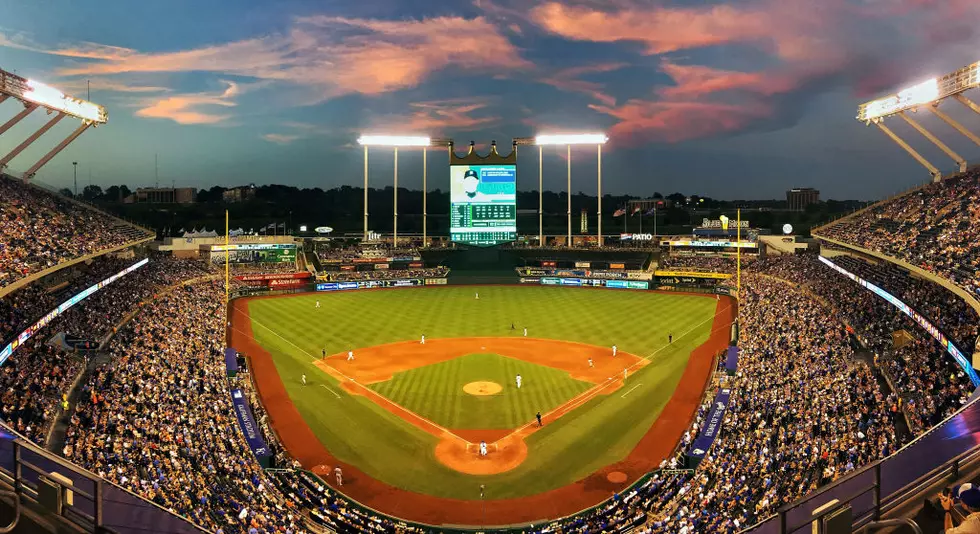 This Question is for KC Royals Fans
Getty Images
If you're a hardcore Royals fan, this is going to suck.
As the regular season is ending for the Kansas City Royals and, most likely, no possibility at a Wild Card appearance, KC is hoping to retain a few of their players that will be free agents. Which one/s should they try to keep?
Moose, Hos, LoCain and Eski. Nicknames you know as Royals' players. After the 2017 season some or possibly all could no longer be in Kansas City.
It's sad to think that this core of everyday players for KC could be wearing different uniforms next year but baseball is a business. It still sucks.
Wouldn't it be great if the Royals' organization ponied up and came to the table with the bucks to keep all four in Royals' blue?
Most likely, Eric Hosmer will have the largest price tag during the off-season, and he will probably want to test the waters in free-agency.
Moustakas would probably have the second highest price tag amongst the remaining three. With his home run ability and stellar third-based defense, he will be looking at a hefty pay day from whichever team he signs for on the dotted line.
With Cain getting up in years, (for a premium major league center fielder) it will be interesting to see what happens.
As for Escobar, great defense and decent offensive numbers...who knows?
All I know is that it's been great having them together in a Royals uniform.