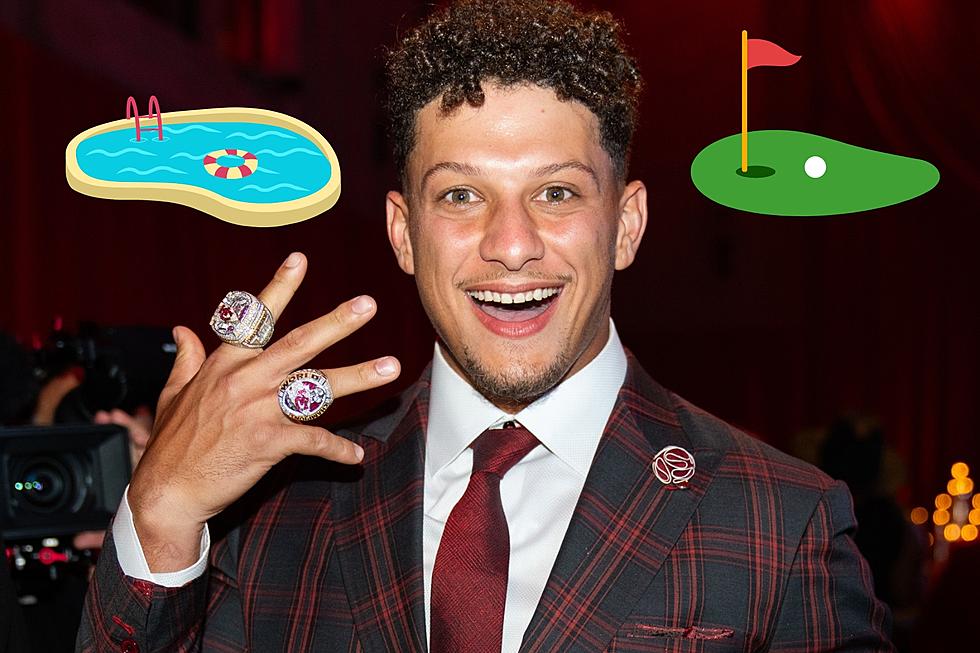 See Patrick Mahomes New Missouri Place with Pool & Putting Green
Getty Images/Canva
It's not exactly breaking news that it's good to be Patrick Mahomes. Couple of Super Bowl championships already on his resume and a growing real estate empire that now includes a brand new place in Missouri that includes an epic pool and his own par 3 golf hole with putting green as a new aerial photo reveals.
You might recall that I mentioned there is a certain Kansas City, Missouri area neighborhood which is full of celebrities. It's Loch Lloyd and we shared multiple reports that Kansas City Chief Travis Kelse had moved there alongside neighbors already present like hall of fame golfer Tom Watson. Reports said that Patrick Mahomes had purchased a large acreage there with his own personal touches added.
Zire Golf just shared an aerial view of Patrick's place. Pay special attention to the mini-red zone football field, large swimming pool and par 3 golf hole.
This is just part of Patrick Mahomes stated plan to settle him and his wife down into the Kansas City community for a long long time.
By the way, there's another reason to maintain your Netflix subscription if you're a Patrick Mahomes fan as he will be featured in a series called Quarterback which debuts on Wednesday, July 12, 2023. CBS Sports is reporting that coach Andy Reid agreed to be a part of the series as long as they didn't record any meetings. A coach (and his quarterback) gotta have some privacy.
Let's hope this new homestead for Patrick Mahomes leads to even more Super Bowl trophies being brought back to Arrowhead.
Patrick Mahomes Missouri Home Now Available in Kansas City