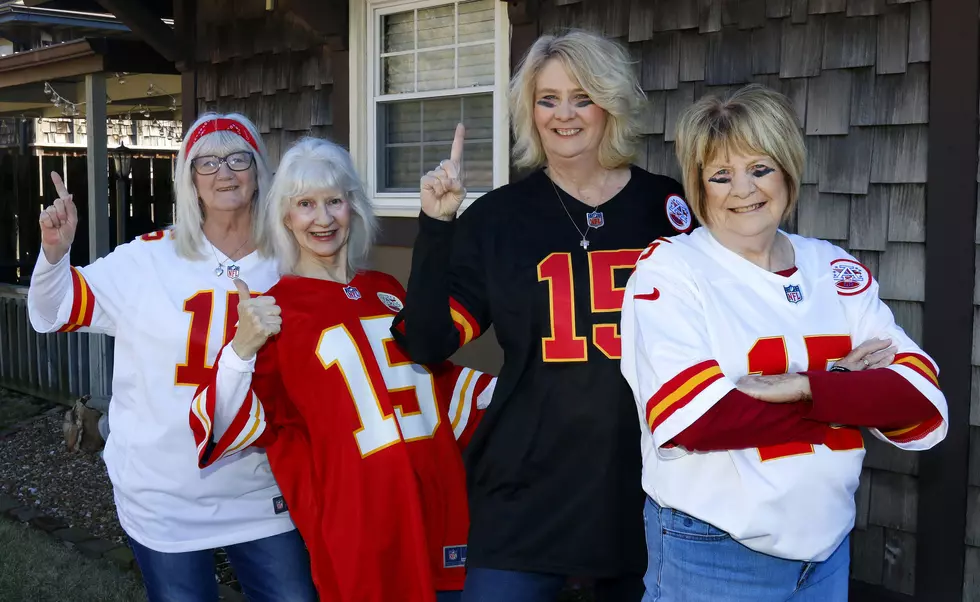 'Mommas For Mahomes' Gather to Support KC Chief's Quarterback
Randy Kirby
These four women went to see the new movie "80 for Brady" this past week.
They say the movie inspired them to hold their own Kansas City Chiefs party, this past weekend in Sedalia.
Show from left are Sheri Hancock, Vicki Mewes, Tamara Johnson and Linda Simon.
They call themselves "Mommas For Mahomes," referring to the KC Chiefs' star quarterback and MVP award winner in Super Bowl 57.