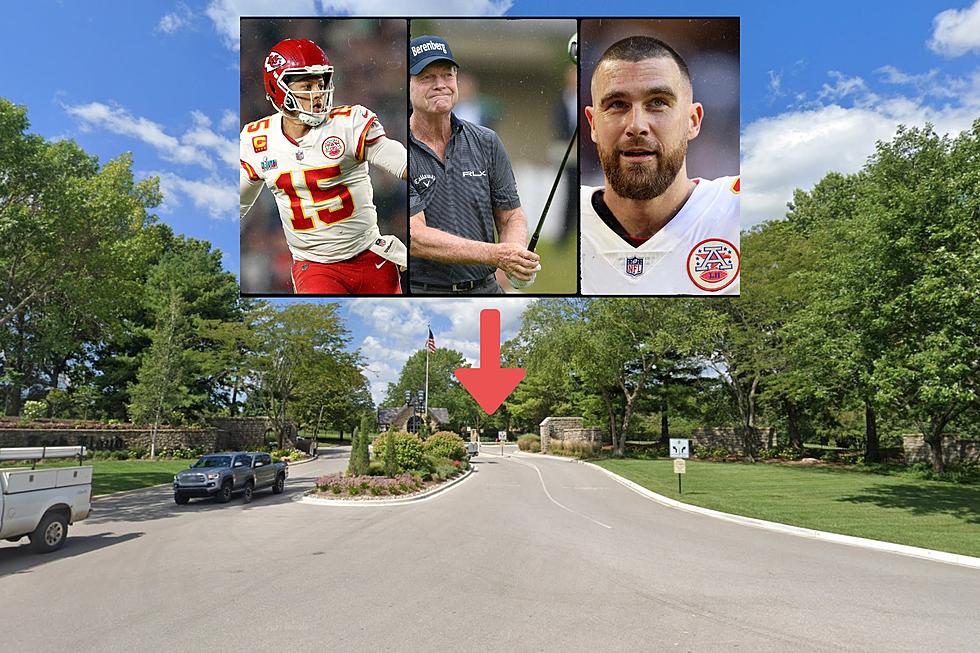 See the Ritzy Missouri Neighborhood that's Full of Celebrities
Getty Images/Google Maps Street View/Canva
It used to be that the suburbs of St. Louis would be where you would find the rich and famous in Missouri. To a degree, that's still true, however there's a new ritzy Missouri neighborhood that has become the new trendy place where the rich and famous hang out and it really is full of celebrities.
If you look at a Stacker article about the places in Missouri where home prices are rising the fastest, you'll see that #1 is Loch Lloyd. This is what this neighborhood looks like from the air.
Who lives in Loch Lloyd, Missouri?
Here's the list of those we can prove either live there or in the process of moving there.
Patrick Mahomes - The New York Post shared an article about 8 acres that Kansas City Chief Super Bowl MVP Patrick Mahomes had purchased where he is reportedly building a dream estate with golf course.
Travis Kelce - Patrick Mahomes favorite football target reportedly sold his home in the Briarcliff neighborhood to move to Loch Lloyd according to a share on Twitter which has also been reported elsewhere.
Tom Watson - PGA Tour Hall of Famer Tom Watson not only reportedly lives in Loch Lloyd, but also designed the golf course there. Nice.
That's just the tip of the iceberg as other Kansas City Chiefs players also reportedly make their homes in Loch Lloyd, too.
What is a home in Loch Lloyd, Missouri like?
These multi-million dollar estates have lake views like this one.
If you have a bank account capable of supporting the lifestyle, this Missouri community could be the place where you get invited to BBQ's from some of the rich and famous in Missouri.
Patrick Mahomes Kansas City Home
Inside Kansas City Chiefs QB Patrick Mahomes Insane Shoe Closet
See Inside Patrick Mahomes Ritzy Kansas City Condo