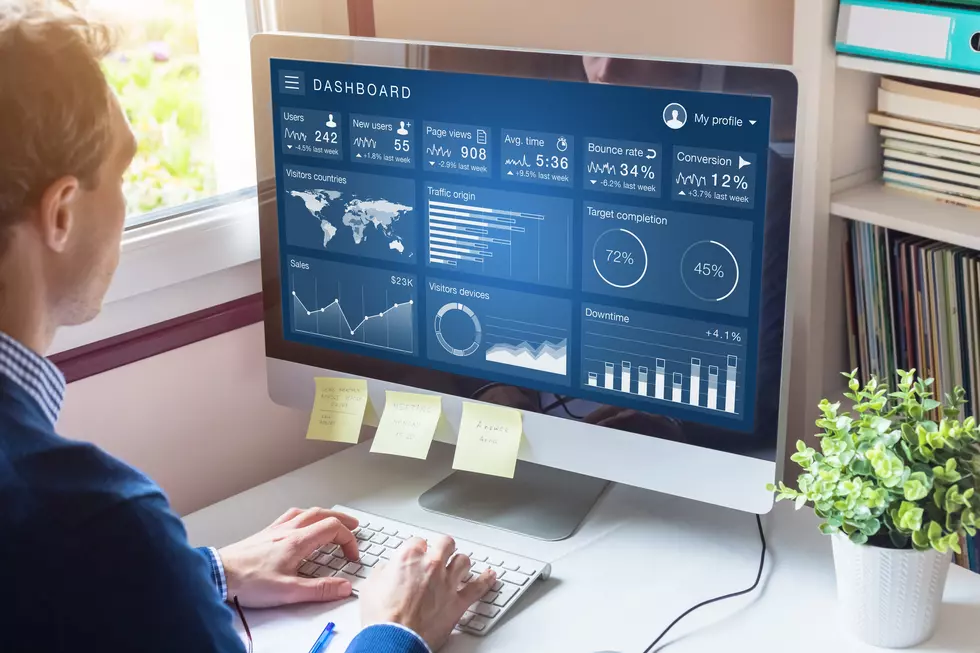 Can You Work If The Internet Doesn't Work?
Getty Images/iStockphoto
Just like anybody who has a lot to do, I'm pretty regimented in a routine when it comes to my job.  And when that's thrown off?  Oh, boy. Usually I am pretty busy when I'm working, and it's just a lot to do, mostly on the internet.  But today, and for what might be a while longer, our building's internet is down.
Which means I can't get much done.
I used to be able to. I guess I'm just used to taking things like this for granted. When I first started working here, we still used a lot of paper. Commercials would be written down on a sheet, we'd have a paper log to say what played when, there was a lot of filing. Looking back on it, it was a mass of papercuts, ink stains, and wasted time. Now, we're almost paperless. Rarely are post it notes left in my inbox or printed flyers given to me. Everything is over email and our work sites. So when the e-mail or the internet is down, well, that's something that can't be helped. That's the situation my company is in today.  And well, that cuts out a lot of what we do. We get cancellations over the internet, we get community calendar events that way, we get notices about commercials or changes and everything via email.
So you might be thinking, "Behk.... if you don't have internet, how did you write this?"  Working from home, friend!  Typing this out on my home internet connection is... interesting.  And I don't look forward to trying to do the rest of my job without said internet connection. If you can't Google stuff, or go to news sites... things have changed. Definitely.
And the thing is, they've changed pretty much permanently, and for the most part, for the better. Our online sites that we use to do our work are more efficient, more helpful, just better in general. Until the internet is down. Then it's just sitting and looking at your hands or something. Other offices and businesses can probably run pretty well without the internet or email. But that's the nature of our way of doing things now.
Can you do your job properly without the internet?  What's something about your job that people wouldn't understand? What's something about your job people would never guess unless you told them?
Workingly yours,
Behka
Plant Some Of These In Your Idaho Garden to Keep Mosquitoes Away
As we previously told you, mosquitoes are the most
dangerous creatures on earth
. If you want to keep them away from you're yard, these plants can help!