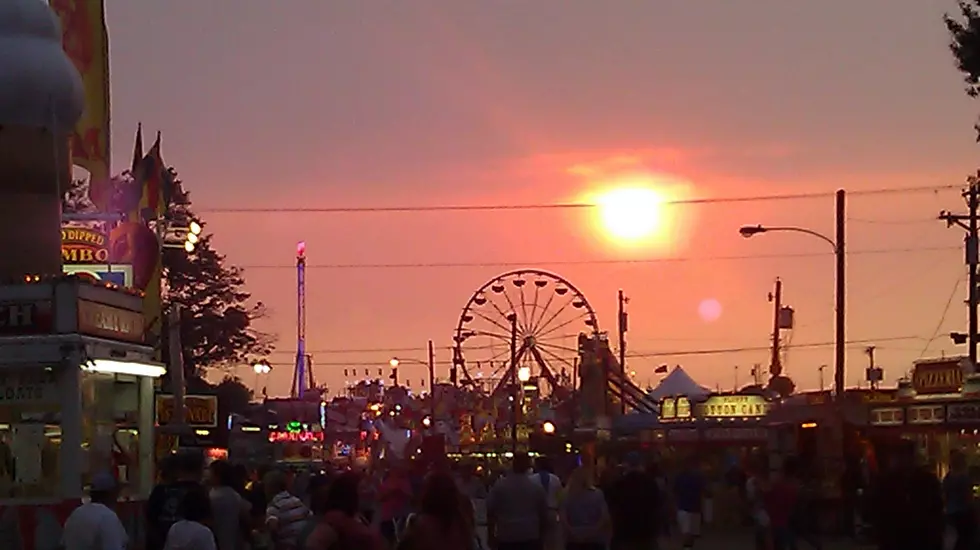 What was Your Favorite and Least-Favorite Part of the 2017 Missouri State Fair?
Beau Matthews
Another year and more memories. Every year the Missouri State Fair is a little different. What were some of the highlights from this year's fair?
As a whole, we are out at the Missouri State fair for 10 of the 11 days. We don't go out on the last Sunday because once we start giving reports and the race cars start firing up, it's a lost cause. The noise from the cars overpower whatever we would want to say so we just wind things up on the last Saturday of the fair.
Whether it was livestock exhibits, the midway, all the great food, the musical acts or just spending time with friends and family, many have special moments from the fair.
For me it's reconnecting with friends, and watching the kids. It's really satisfying to see the smiles and to hear the laughs from the youngsters as they walk wide-eyed through the fairgrounds. You can see the excitement in their eyes and hear it in their voices.
The worst thing for me and I imagine for many others was the rain that caused cancellations of events, and the heat is always up there on the list of least favorite things.
Another one is in the books and plans are already underway for the 2018 Missouri State Fair. I'm sure that Mark Wolfe, the State Fair Commission, and all the great workers involved in the process will make the 2018 version bigger and better. See you at the fair!