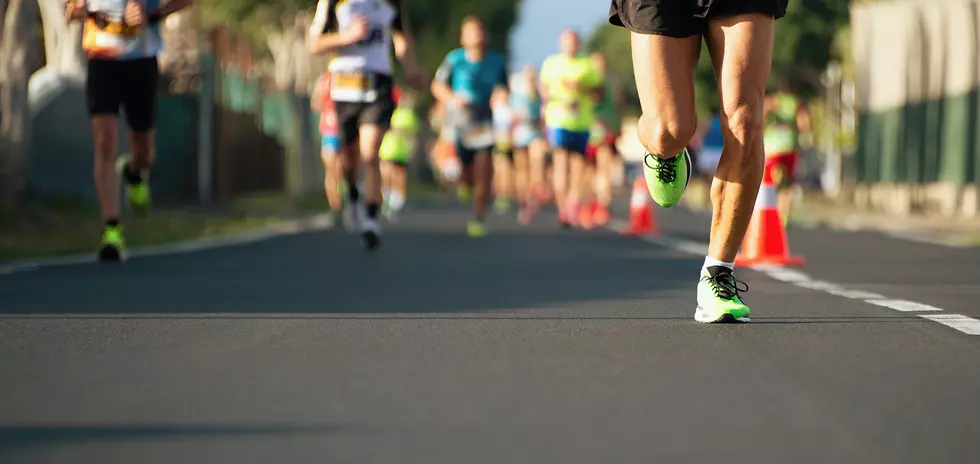 Trot Away The Turkey With The Center For Human Services This Fall
Pavel1964
The Center for Human Service's 14th Annual Turkey Trot 5K Fun Run/Walk  is coming up.    This great cause needs you, so that means you've gotta get off your hind quarters and get to walking or jogging!
Since we're all about to put on some extra holiday pounds, it's time to think about how to take them OFF.  Walking and running is a great way to shape up!  So why not join in on a great cause to get you started?  Here's the rundown.  Registration is now open for the 14th Annual CHS Turkey Trot planned for November 24, 2022, at County Distributing, the Sedalia Budweiser Plant. Events includes the 5K and 1 Mile run/walk and the Gobbler Dash for children ages 3-9.  You can show up on the day and do it there, or you can do it from wherever you may be over the holiday weekend. Simply go to chsturkeytrot2022.eventbrite.com.
Now here's a quick rundown of the schedule, in case you've never been.  On Wednesday, November 23rd from 4:00 - 6:00 p.m., you can pick up your Shirt and bib packet if you're going to do the walk/run in person.  You pick it up at County Distributing.  Then on the actual day, November 24th, if you're signing up that day, registration is from 7:30 a.m. - 8:15 a.m. and then at 8:30 a.m., the Races begin.
Exercise makes you healthy.  And being healthy makes you LIVE LONGER.  Plus, you LOOK BETTER.  If you can think of it in those terms . . . no excuse will stand up, this time of year, or whenever.   So get signed up today and get moving!
Trottingly yours,
Behka
READ MORE: 10 free apps to help you get fit in our new normal