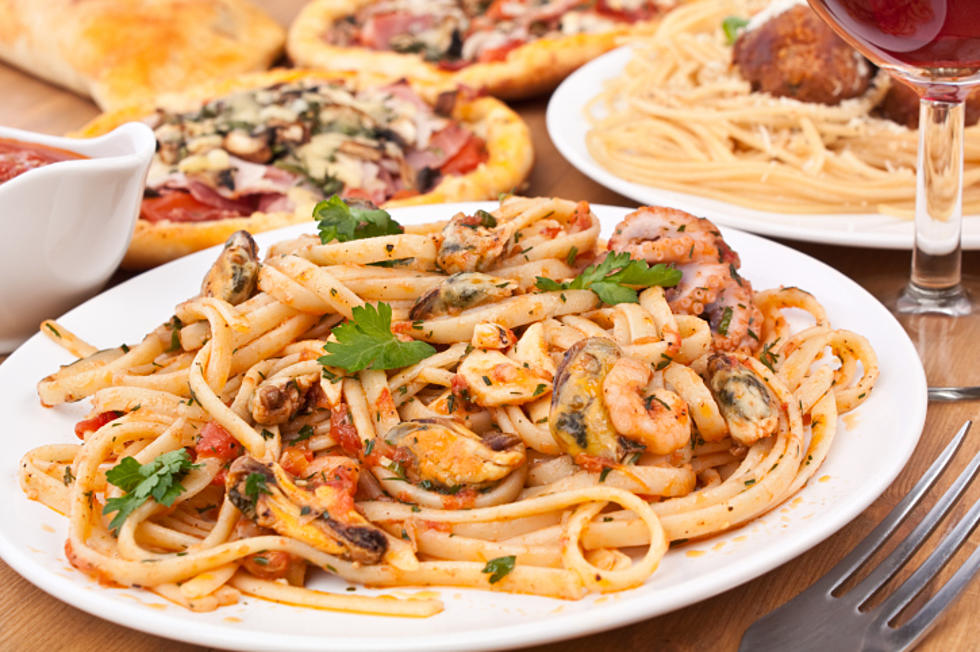 Stuff Your Face With Delicious Pasta – Carbs Don't Count on Child Safe Night
Olga Nayashkova
You guys, I think you probably know about Child Safe and what they do for kids in our town.
But keep in mind, it's not just our town that Child Safe serves.  They hear from kids in 13 different counties.  So many kids go through their doors every day, and it takes a lot to help them.  The organization goes through the entire process of the forensic interview, so that the kids only have to tell their story once.  Then there also the family advocates who work with the kids and the non offending family  moving forward, as well as therapists who help each child.
Of course with that many kids and that many moving parts... it can get expensive.  So of course every now and then they need to raise a little money to help keep things going.  That's where you come in.
Now I know what you're thinking, you're thinking, "I know, I want to help the kids too, but money's tight! I have to feed my own family, too!" BINGO.  You can do both with the upcoming fundraising night at Fazoli's.  On Tuesday, August 3rd from 4:00 to 8:00 p.m. (dinner time), Fazoli's in Sedalia is going to give all profits on food sales to Child Safe.  There will be a few people from Child Safe on site, so if you have questions about how it works, how you can help, and where the money goes, you can talk to them right there.  Heck, if you even wanna get involved or make a bigger donation, do you.
And as far as I know, there's no restriction on what you can order that will go to Child Safe.  Pizza, sammitches, salads, desserts, all of it is up for grabs. So if you want to respectfully chow down on seventeen bread sticks and a plate of alfredo, ain't nobody gonna stop ya.  As we all know, when you're eating for a good cause, you don't gain weight anyway.  The carbs know better.  And hey, you were gonna eat dinner anyway, why not let Fazoli's do the cookin?  Everybody likes a night off, and you know your kids are gonna think it's a special treat.
So feed your family and help other families in our area.  Eat pasta.  And breadsticks. Lots of breadsticks.
Pastingly yours,
Behka
Here are 50 of your favorite retail chains that no longer exist.