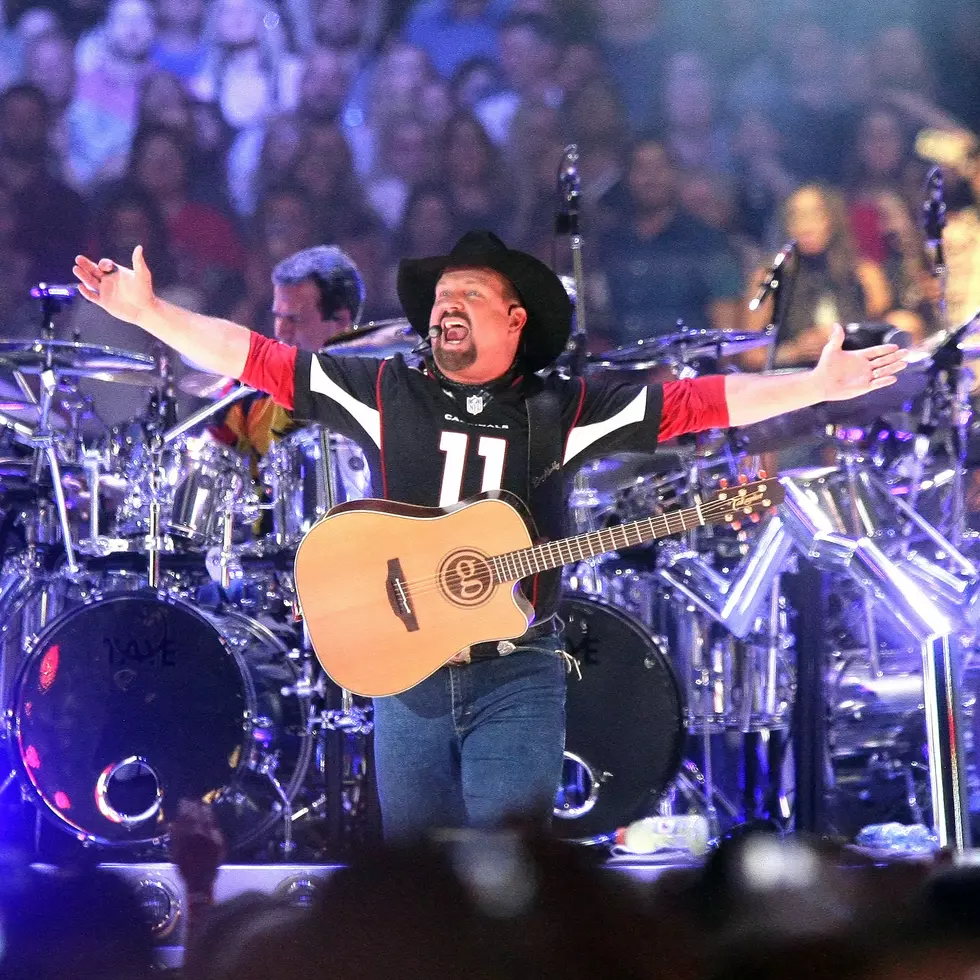 Skip the Scalpers and Win Our Tickets to See Garth Brooks in KC
Getty Images
Are you ready for this? While everyone's scrambling to find tickets to Garth Brooks sold-out show at Arrowhead Stadium on Saturday night August 7, we're getting you ready to win!
Kix 105-7 is giving you an opportunity to skip the scalpers and win a pair of our tickets to see him in concert.
As we've been telling you, the secret to winning is the Kix 105.7 App. If you don't have the app download it right here now and make sure you turn all those notifications on (you can always turn them off later if you don't like them).
This Thursday (June 24) at noon, we'll send out a secret entry form to fill out exclusively to Kix 105.7 app users. Fill the form out and submit it before 11:59 PM CDT on Thursday for your chance to win. We'll randomly select one winner from all entries who will receive two tickets to see Garth Brooks in concert on Saturday, August 7 at Arrowhead Stadium. But you won't have a chance to win if you don't have the app, so don't delay; download it NOW.
Simple, right? Let's do this. Garth is coming to Kansas City and we want you to skip the scalpers! If you don't win this time, don't worry we'll be helping you skip the scalpers with more tickets next month!
Tickets furnished by Varnell Enterprises, Inc.
ALSO: See Inside Garth Brooks and Trisha Yearwood's Malibu Beach House: