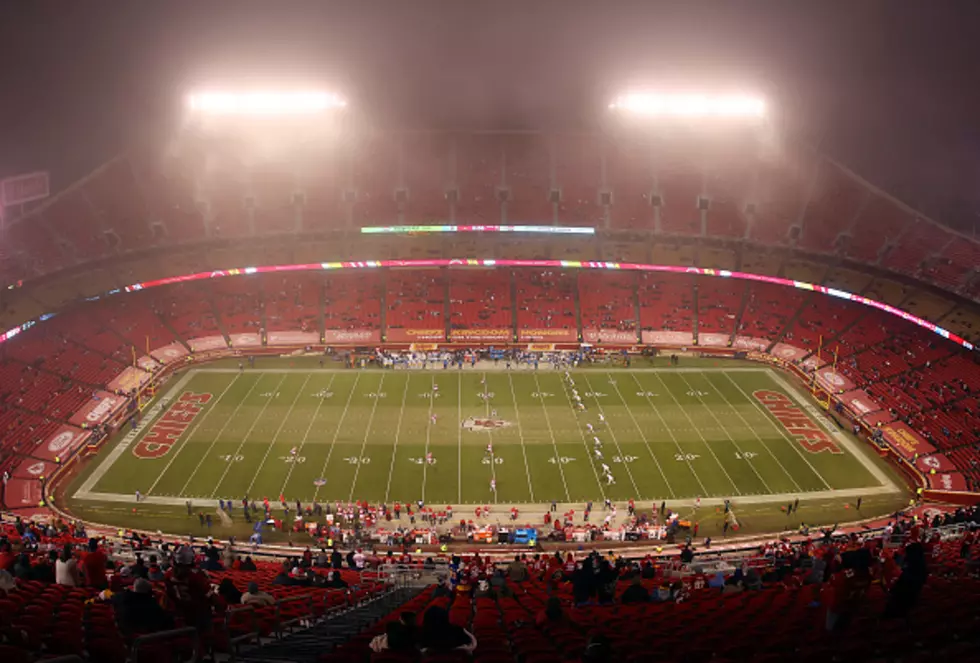 The Brutal Cold Is Coming To Arrowhead! Chiefs Are Ready? Are You?
Getty Images
With the brutal cold coming this weekend, for many football fans, it is perfect weather to see a game.  You will get dressed up in multiple layers of clothing, sport their Kansas City Chiefs colors, and cheer on our team.  Well Arrowhead Stadium cares about their fans.  And they are taking steps to make sure you have options to combat the cold temperatures.
Dangerously cold temperatures are expected at GEHA Field at Arrowhead Stadium as Patrick Mahomes and the Chiefs take on the Seattle Seahawks at noon Saturday.  Arrowhead will have various heating stations throughout the stadium so patrons can warm up.
As for the freezing temperatures, in a press release, officials recommended that fans bundle up with loose-fitting layers, and cover up all exposed skin. Guests can carry in blankets without zippers or compartments as long as they're draped over their shoulders while going through the security screening process. Portable chargers and non-dry cell batteries (neither larger than 6" X 3" X 1.5") will be permitted to power heated apparel. Officials note battery packs must be disconnected during the security inspection.  You can read more HERE.
If you plan on going to the game, here is the breakdown of the times in regards to tailgating and when various gates open.
7:30 a.m. – Parking Gates Open
8:00 a.m. – Ford Tailgate District Opens
9:30 a.m. – CommunityAmerica Club Level Gates Open
10:00 a.m. – All GEHA Field at Arrowhead Stadium Gates Open
11:00 a.m. – Team Warm-Ups Begin
11:51 a.m. – Seahawks Team Introduction
11:53 a.m. – Chiefs Team Introduction
11:57 a.m. – National Anthem
12:00 p.m. – Coin Toss
12:02 p.m. – Kickoff
Thee team is currently tied for the best record in the AFC, but we have the 2nd seed due to the teams loss against Buffalo.  Let Go Chiefs! And you may want to cheer on the Chicago Bears to pull an upset against the Bills.
LOOK: These Are the Richest NFL players
To uncover the richest NFL players,
Stacker
consulted
Celebrity Net Worth
and ranked them by their 2022 net worth, calculated using a proprietary formula.