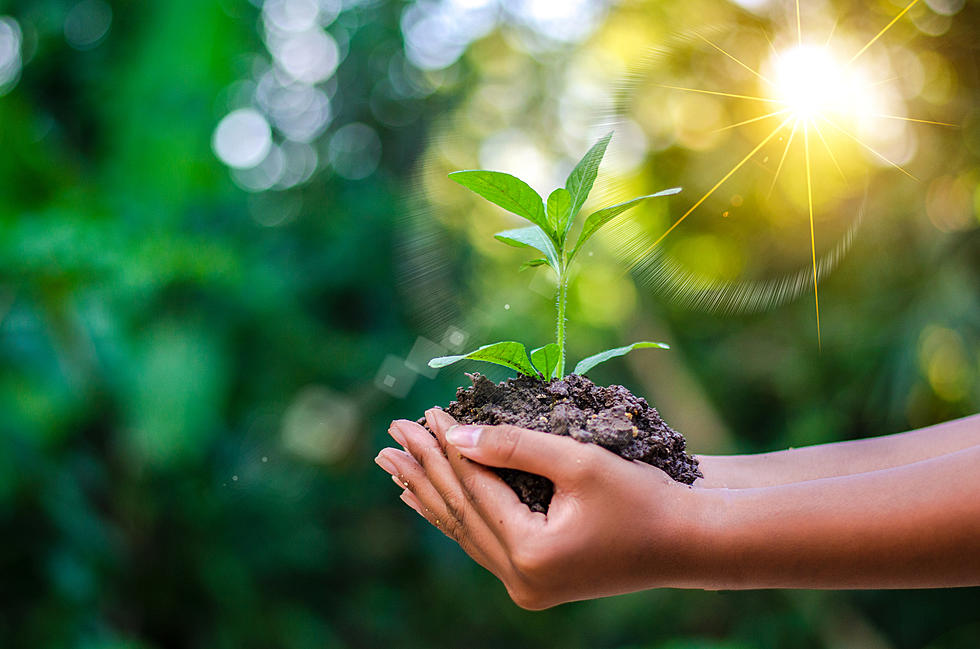 Sharing Seeds, World Birds, and Free Trees: How You Can Celebrate Earth Day 2023 in West Central Missouri
sarayut
It's officially time for Earth Day, 2023. What can you do in and around our area to celebrate?
WELL, I'm sure you could celebrate solo, but...why do that when you've got options! Let's start with a big event coming up Friday, aka the day before Earth Day.
Missouri Department of Natural Resources' is going to have their Earth Day Event from 10:00 a.m. to 2:00 p.m. on the south lawn of the Missouri State Capitol in Jefferson City. Sure, that's late notice, but if you aren't busy, you've got a kid, and you've got transportation, you might check it out. They've been at it since 1994 (had to stop for the pandemic, obviously), bringing together statewide agencies and organizations to offer hands-on educational activities and displays to students from across Missouri. Earth Day offers a variety of fun and educational opportunities for kids interested in finding out more about how they can help people and the world around them.
This year's event will feature live presentations by the World Bird Sanctuary, crafts made from recycled items, stage games with prizes and several hands-on interactive activities; and best of all, it's entirely free. Activities at this event are tailored for fifth graders, but all ages are welcome.
You can find out more about that event here.
But what about Sedalia? Well, there doesn't appear to be an official Earth Day celebration by the city or any major charitable groups (or if they are I couldn't find them), but there will be some fun here in town. The Sedalia Parks and Rec will celebrate in Hubbard Park this Saturday from 10:00 a.m.to 2:00 p.m. They will be giving away trees! That's always fun, or at least it was when I was a kid. Now if you need something a little more low key, a little more intimate, here's an idea. You could check out the Sedalia Sisterhood Wellness Circle's Earth Day celebration. What will they do?
Our first event will be an introduction to the group, with a circle opening, sharing circle, seed trade, plant trade/propagation, announcement of the next meetings and events, and circle closing. Stay afterward for a down town trash cleanup.
The circle will meet at 412 S Ohio Ave, which is the Happiness Handicrafts craft room. I'm not sure if they're doing just a general clean up afterward, or if they're going to be helping clean up the last of the trash from the Autism Awareness Walk. Maybe it's both!
Okay, so what if you want to get out of town, but Jeff City is too far? How about Warrensburg! You could join up with the Citizens for Environmental Action's event. It'll be from 1:30 p.m. to 3:30 p.m. on the 22nd. But what are they doing?
CEA's 19th Annual Earth Day celebration features exhibits, retail booths, hands-on projects and acoustic performances focused on the gift of natural resources to our lives and accomplishments, and ways that we can be a part of preserving those resources for future generations. The event is designed for every member of the family, ages 2 to 102, and there will be giveaways and natural ingredient products for sale, including honey, hand-crafted bar soaps, native prairie plants, nature photography and more.
You can check out more about the event here. It'll be held at the UCM Farm, which is 700 South Mitchell Street, Warrensburg. This will probably be the big finale to the City of Warrensburg's festivities. And they've had a lot going on lately, what with the Burg being named as a Tree City.
So why not pick a celebration and enjoy!
Environmentally yours,
Behka
LOOK: The most extreme temperatures in the history of every state
Stacker
consulted 2021 data from the
NOAA's State Climate Extremes Committee (SCEC)
to illustrate the hottest and coldest temperatures ever recorded in each state. Each slide also reveals the all-time highest 24-hour precipitation record and all-time highest 24-hour snowfall.
Keep reading to find out individual state records in alphabetical order.