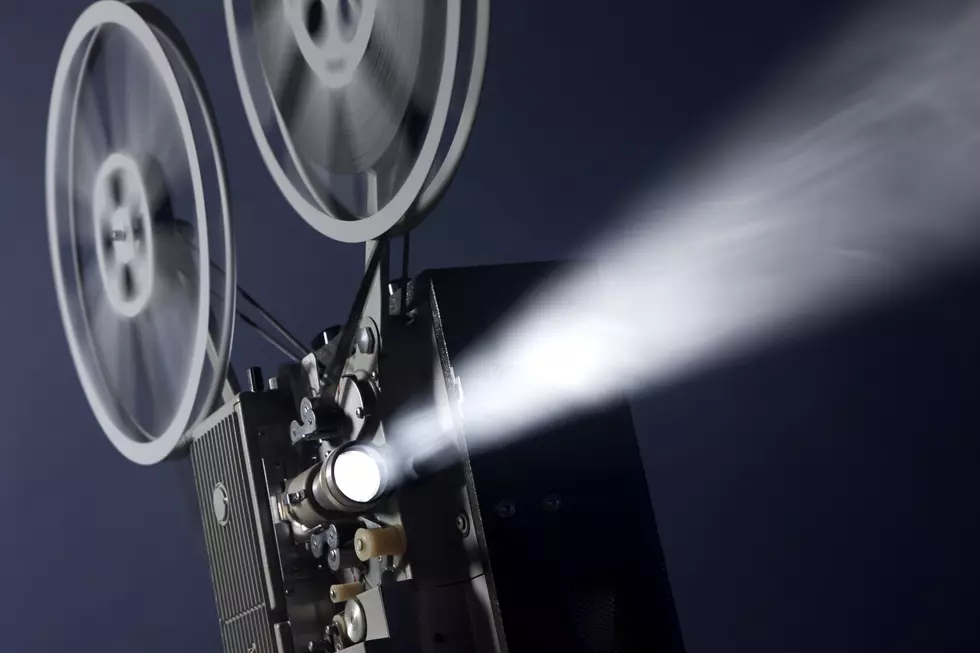 Sedalia Area COC Piccadilly Goes To The Movies
Getty Images/iStockphoto
Every year, the Sedalia Area Chamber of Commerce has a huge, fun event.
It's basically their fundraising event of the year.  It gets all the events going for all sorts of things with the Chamber and all the good work they do.  And every year, business, organizations and individuals get together mostly to help out - but also to have a little fun, too.
While this was mostly for the ladies in year's past, since the pandemic I think everyone is invited to attend and have some fun (I mean, if the dudes are brave enough, why not, right?).  The Piccadilly Gala and Auction includes a delicious meal, a wonderful atmosphere, games, and the live Piccadilly Auction, which is played by bidding with quarters on items donated by local and regional businesses. It's a little early to tell everyone that's going to be having items in the auction, but it's NOT too early to plan your costume, which is like, a good third of the fun.
In years past they've done different themes.  Stuff like the Wizard of Oz, 20's fashion, Fire And Ice, I think there was a cowgirl year there once and also a hippie one once, but... well. The memories are a little fuzzy.  Don't worry.  There are photos Somewhere, and there were plenty of DD's.
SO ANYWAY, I'm telling you about this now so you have plenty of time to get creative when it comes to your costume, but also to get your tickets early. Those things sell out every year.  The Piccadilly, the Whitetails Banquet, and the Boys and Girl's Clubs Evening of Heart and Hope are the three events that almost ALWAYS sell out.  So, your costume.  This year's theme is "At The Movies".  So what does that mean?
Sedalia Chamber Piccadilly Gala tickets are now on sale for $350 (for a table of 8) until July 31st. If you purchase your ticket after July 31st it will go up to $400. This year's theme is "Piccadilly Goes to the Movies!" Pick your favorite movie for your table to dress up as.  If you would rather dress up like you're going to the Oscars, you can do that too.
That, to me, means Pandora's box is OPEN, my friends.  I have suggestions. You could try dressing like The Toy Story crew, the Avengers, Downton Abbey, The Schuyler Sisters (you know, from Hamilton - that's a movie now, too!) Harry Potter, Almost Famous... if you wanna dress casual/comfy, that could work, Charlie and the Chocolate Factory, The Great Gastby, Ghostbusters, Scooby Doo and The Mystery Machine Gang, Jigsaw and the rest of the Saw Crew, Charlie's Angels, Star Trek (Maybe somebody could dress as a whale, like from the Voyage Home?!) , The Fembots from Austin Powers, The Suicide Squad,..... Oooh, you could even get uniforms and dress as the Rockford Peaches from A League Of Their Own! Heck, maybe even Avatar: The Last Airbender, I mean, there's no rules here (Although maybe not that last one.  Well. I suppose you could, and just tell yourself it wasn't from the movie, but from the series instead). OR, heck, just wear your favorite formal like you would to accept your Oscar. BAM. With your whole group, that's just a little over forty bucks each if you get in on the early sale.  Of course you'll have to budget out how much money you're going to bring in quarters.
I know after dinner and a few drinks... quarters went a flyin.  So maybe just bring a bag directly for that, you know.
Either way, get your group together now so you can get dressed to impress.  For more information, please contact the Sedalia Chamber at 660-826-2222.  Mark down the date of the event while you're at it.  It's September 22, 6:00 p.m., at the Varied Industries Building on the Fairgrounds.
Movingly yours,
Behka
CHECK IT OUT: The Best Movie Character Names of the 1980s