Planning On Coloring Eggs This Easter? It May Cost You More
Getty Images/iStockphoto
When I was a child, my family would spend a night as we got closer to Easter, and we would color Easter eggs.  My mother would hard boil them, chill them, and we would get ready for the Easter Bunny to come.  Those eggs would then get hidden in our house, and we would hunt for them on Easter Sunday.  Once they were found and collected, they were then used for egg salad sandwiches.
For those of you who have young kids, perhaps sitting around the table coloring eggs is also a tradition.  This year, however, it may be a more expensive option for you.  A rapidly escalating bird-flu outbreak in the U.S. is contributing to a surge in egg prices and threatens to raise prices on other poultry products in the coming months as deaths continue to mount.  You can read more about this HERE.
Now eggs are one of those items that have so many uses, and are what some people refer to as a superfood.  High in protein, the yolks are considered "good fat" and have so many uses.  I know when I was dieting, it was a food highly recommended for a number of reasons.  It isn't considered a 'dairy' item, low calorie count, and just a touch of salt and pepper, and they are fabulous.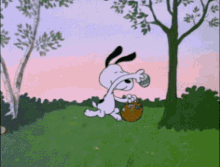 Easter eggs are a tradition in so many households and with inflation everything is costing a little bit more.  Eggs included.  So now you have a heads up.  If you want to go with plastic eggs for a hunt this Easter it may save you a few dollars.  I know how much I enjoyed decorating the eggs as a kid.  Maybe your kids are the same.  But it may cost you a bit more.  But a smile on your kids face this Easter holiday may be worth it.
LOOK: 40 Discontinued & Special Edition Kellogg's Cereals