Pepsi Or Coke? B & B Theatres In Sedalia Has Made A Choice? Yes!
Facebook
People are creatures of habit.  We all have preferences. Likes and dislikes.  I have found this to be especially true when it comes to our favorite beverages.  Especially sodas.  Remember the cola wars? Coke Vs Pepsi? Both colas have their own unique taste and the companies have their own flavors.  So which one do you prefer? Well the B & B Theatres Galaxy 10 in Sedalia and nationwide have made their choice.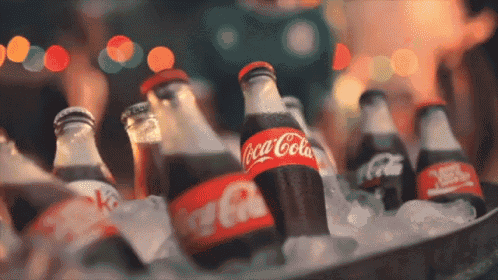 Here is the press release email that I received:
B&B Theatres and The Coca-Cola Company are excited to announce a 10-year partnership, elevating theatrical experiences with real magic beverage options! 
Family-owned and -operated B&B Theatres believes in bringing the magic of the movies to guests across the country through adherence to five core values: family, fun, innovation, joy, and integrity, and no vendor, partner, or beverage provider has more successfully embodied those values globally than The Coca-Cola Company.  Coca-Cola's commitment to quality, service, and sustainability perfectly aligns with B&B's devotion to the theatrical experience and the thrill of enjoying content together on the Big Screen.  
The conversation between Coca-Cola and B&B has been ongoing, but the pandemic receded and B&B Theatres continued to grow, acquire, adapt, and remodel cinema properties across the United States, the partnership with Coca-Cola made more sense than ever.  With an incredible array of beverage options available through innovative Coca-Cola Freestyle machines, guests can explore, pour, and enjoy perfect drinks and refills on any size.  The circuit-wide conversion effort is slated to be complete by the Holiday Season of 2022.
Speaking of the change, B&B Theatres President Bob Bagby said, "Coca-Cola is an iconic global brand that represents so many of the values that we believe in at B&B.  But beyond that, they provide exceptional product and service that will translate directly into an enhanced experience for our guests and employee family, and that's what we're all about.  We've been blown away by their commitment to us as a company and to our industry as a whole, and are anticipating great continued collaboration and partnership over the coming decade."
"Not only do we share a common passion for cinema that spans nearly a century, we are inspired by B&B's commitment to innovation, giving movie-goers cutting-edge, immersive experiences in hometowns across the country," says Brian Nixon, Vice President of Customer Leadership, The Coca-Cola Company "Coca-Cola is thrilled to announce our partnership with B&B Theatres and look forward to together, creating magical movie moments for many years to come."
Executive Vice President & Chief Operations Officer Brittanie Bagby Baker commented, "From a product perspective, this move makes total sense.  The Coca-Cola Company is the premiere beverage provider worldwide and their selection of options, their dedication to the theatrical experience, and their incredible reputation are reason enough to make the switch.  But more than that, we can't wait for our guests and employees to feel the excitement and enthusiasm that Coke is bringing to the table.  We both believe that an entertainment experience should be magical, and this relationship will help to ensure that for our guests and their families."
The movies (and popcorn!) really are better with an ice-cold Coke, and B&B Theatres looks forward to many years of working with the Coca-Cola family to create "magical moments together".
So does this make you happy?  Are you #TeamPepsi or #TeamCoke?   Share your thoughts. If you want more info on B & B Theatres in general you can click HERE.
CHECK IT OUT: The Best Movie Character Names of the 1980s