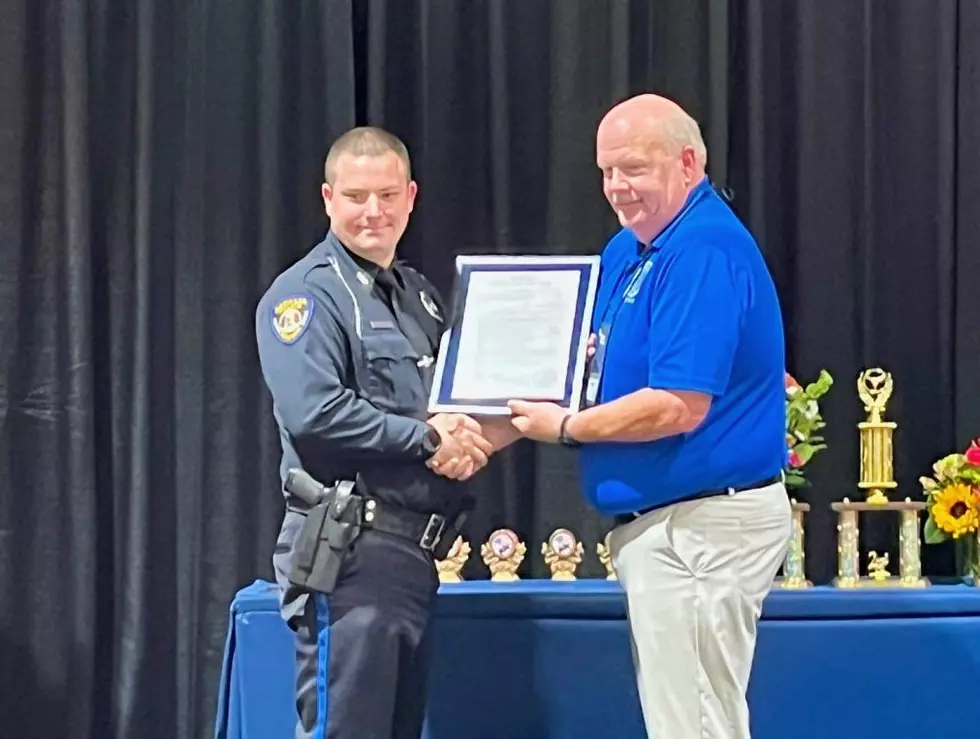 Officer Schmitt Awarded Officer of the Year by Law Enforcement Traffic Safety Advisory Council
SPD
The Sedalia Police Department is very proud to announce that Officer Kyle Schmitt was named the Missouri Law Enforcement Traffic Safety Advisory Council (LETSAC) large department category "Officer of the Year" for his diligent work in traffic safety recently.
"Congratulations Officer Schmitt on a well-deserved award!" commented Chief Matt Wirt.
Wirt added numerous details about Schmit:
Officer Kyle Schmitt #151 began his career with the Sedalia Police Department as a dispatcher in 2016. He became a police officer in September of 2018 and has since made DWI enforcement his priority, while balancing shift duties. In the year of 2021, Kyle made 700 traffic stops, netting 89 DWI arrests.

 

During the course of his duties in 2021 Officer Schmitt also made 93 arrests for other criminal matters, making his arrest total 182 for the year of 2021. In just his first three years as a police officer, Kyle is responsible for 248 alcohol-related driving arrests.

 

Kyle doesn't stop with enforcement. He is actively pursuing his expertise and knowledge in the field of traffic enforcement, specifically DWI enforcement. In 2020 Kyle attended an ARIDE class and in 2021 he became a Type 2 permit holder for the Intox DMT. Kyle is signed up and approved to become an SFST instructor and is also interested in becoming a DRE after that. Kyle has also expressed interest in becoming a phlebotomist in the state of Missouri if the program is successful.

 

The Sedalia Police Department also often holds special enforcement projects that can focus on various areas of traffic enforcement. Kyle often signs up for these and helps perform enforcement in areas such as school zones.

 

In the most recent one at the end of 2021, Kyle made a drugged DWI arrest in a school zone in the morning hours. Kyle is relentless in his pursuit of DWI arrests and making roadways in Sedalia safer. He continues to not only actively perform enforcement activities but also increases his knowledge and skill set.