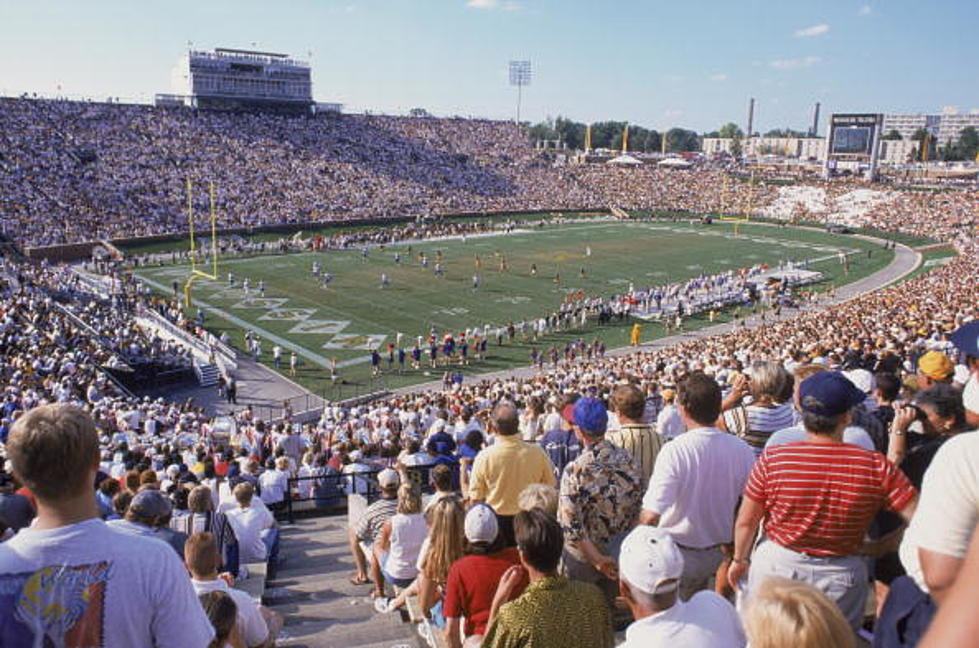 Mizzou and KU Renew Rivalry
Getty Images
Mark this date on your calendar: September 6, 2025. That's the date the Tigers and Jayhawks football teams will renew their border show down in Columbia. It's the first meeting between the two teams since 2011.
Tigers Head Football Coach Eliah Drinkwitz was quoted on mutigers.com as saying ""I'm excited for our fans to have the chance to be part of this historical rivalry again." While Kansas Head Coach Les Miles was quoted on kansasathletics.com as saying, ""Anytime you bring two football teams on the field with that history, I think it will excite our student-athletes and fans, and will certainly be a great battle on the field."
Mutigers.com reports that the two teams have met 120 times over the years, with the Tigers winning the last three meetings. The rejuvenated football rivalry mirrors the resumption of the renewed Missouri - Kansas basketball rivalry which was announced last year.
Anytime two competitive colleges can play each other in a rivalry it's a good thing. Good for the players. Good for the students. Good for the fans. And overall good for college sports. It's a shame that the business of college sports will prevent the football rivalry from starting until 2025.
Missouri and Kansas will play each other in football on the following dates. Games in odd numbered years will be played in Columbia:
September 6, 2025
September 12, 2026
September 6, 2031
September 11, 2032