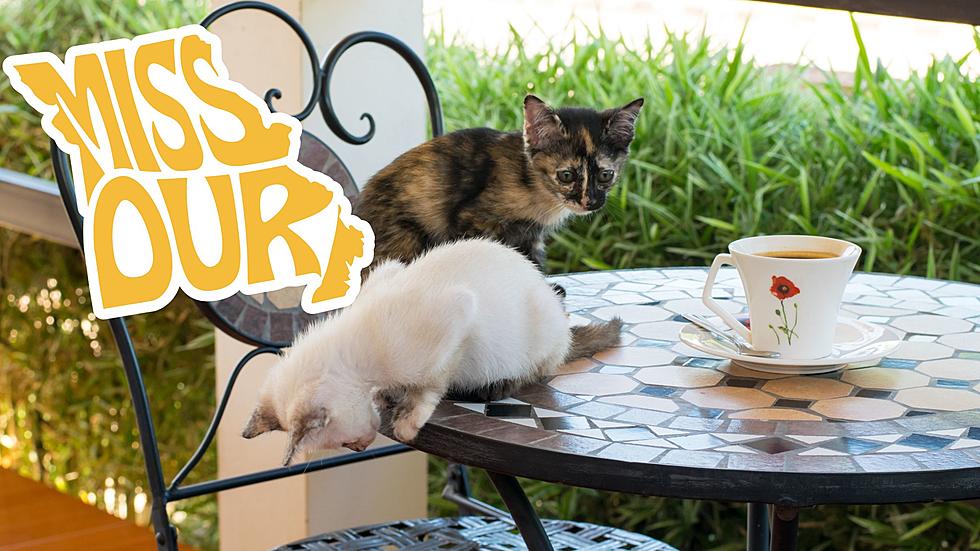 If you love Cats & Coffee there is a Café in Missouri for you
Canva.com
A brand new cafe opened in the Show-Me State and its goal is to serve great coffee with a side of feline attention, here are the details on the new Cat Cafe in Missouri!
According to KOMU, a new cat cafe opened up in Columbia, Missouri just recently called Bertha's Beans Cat Cafe. The cat cafe just finished its soft opening and will officially open its doors on Thursday, November 9th, in the article on KOMU, they say...
"Jessica Schlosser, the owner of Lizzi and Rocco's Natural Pet Market and now, Bertha's Beans, hopes the opening of her new shop will help bring people in to adopt some cats...Schlosser bought the café, previously known as Papa's Cat Café, earlier this year after Papa's owners decided to not renew their lease. The café opens at 10 a.m. Thursday through Monday. It will close at 7 p.m. on Thursdays, Fridays, Saturdays and Mondays, and at 5 p.m. on Sundays."
For more information on the new Bertha's Beans Cat Cafe, click here!
I love this story! For many reasons, first off, the new owner Jessica Schlosser is not inexperienced with animals, the fact that she has a pet market means that she knows how to properly care for the cats in the cafe. And second, I am ALWAYS pro-adoption for animals, and if this cafe is a way to make sure cats find a good forever home then that is a win-win in my book. Also, I like cats, I am definitely a dog person but cats are funny and fun to hang out with, I would 100% go to the cafe just to chill with the cats.
WOOF: These are the most popular dog breeds in America
Gallery Credit: Sabienna Bowman