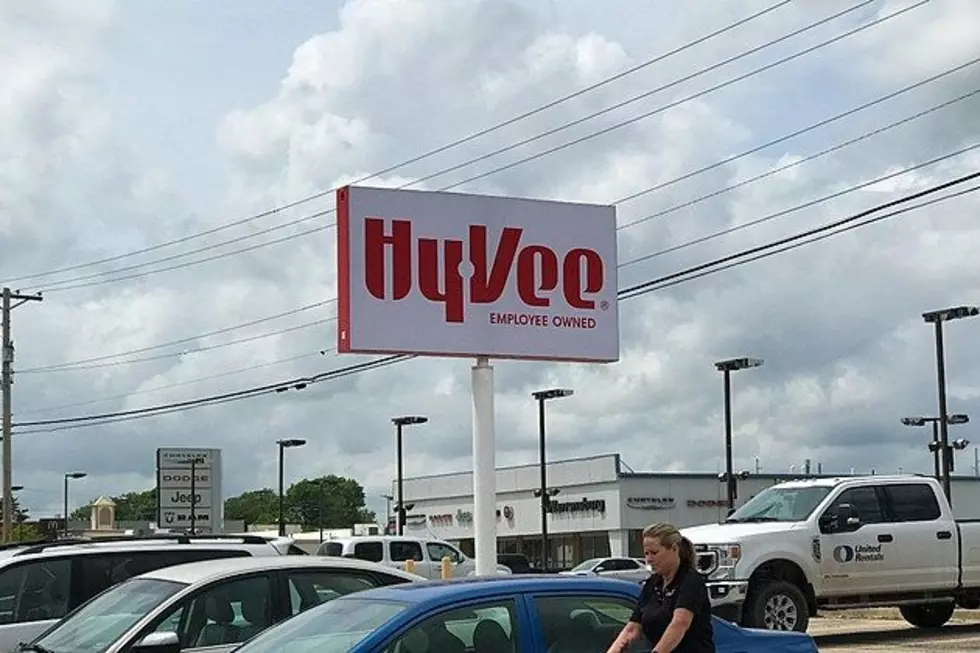 Missourians Like These Five Grocery Stores The Best
Rob Creighton
Do you have a favorite grocery store? When you live in small towns like Sedalia and Warrensburg that can be a tough question, right? Because there just aren't a lot of different choices.
In Sedalia you have your choice of Woods, Save A Lot, Aldi, and Walmart. In Warrensburg, you have Hy-Vee, Aldi, and Walmart, although I'm not sure anyone would say Walmart is their favorite grocery store. I like the prices at Walmart and their grocery pick-up service, but I wouldn't say I'm a fan of shopping there.
Enjoying the shopping experience, or being a fan of the store or its selections is kind of important when it comes to having a favorite store. That's easy to do when you live in a city like St. Louis or Kansas City where you have a bunch of different major supermarket chains competing for your business along with Walmart and local and regional chains. Yet, it can be harder when you have only two or three options and one of them is Walmart.
I live in Warrensburg and I don't have a favorite store. Our grocery shopping experience, like many in town centers around Walmart. Why? Price. For the most part. Oh sure, we'll zip over to the Hy-Vee now and then to pick up fried chicken from the deli. Or to find some items Walmart doesn't have. Or just to avoid the hassle of Walmart's huge layout. But, I've never been a big Hy-Vee fan, and as far as Hy-Vee stores go, the Warrensburg Hy-Vee doesn't come close to Hy-Vee stores I used to pop into in the Quad Cities.
Interestingly enough both Sedalia and Warrensburg do have grocery stores that make the list of the Top 5 favorite grocery stores in Missouri. Both Sedalia and Warrensburg have an Aldi, which places fourth on the list of Missourians' favorite grocery stores according to the Wisevoter website. The number one store on the list, Hy-Vee, has a store in Warrensburg. Albeit with a much more limited store experience than in most bigger cities.
Hy-Vee by the way has a huge midwestern presence that dominates the number-one spot on the list not only in Missouri but also Kansas, Iowa, Minnesota, Nebraska, and South Dakota. North of Missouri, Illinois is dominated by Jewel-Osco, and Meijer dominates in Indiana, Ohio, and Michigan.
Pushing towards the southeast you hit Kroger country. Kroger is tops in Kentucky, Tennessee, West Virginia, Georgia, Mississippi, and Arkansas. Although, they make the top five in Illinois, Indiana, Kansas Louisiana, Michigan, Ohio, Texas, and Virginia,
Rounding out the Top 5 favorite grocery stores of Missourians are Schnucks at number two on the list, Price Chopper at number three, and Save Mart at number five.
There are some oddities on the list too, such as Piggly Wiggly being Wisconsin's favorite store, and H-E-B coming in at number one in Texas. It also doesn't surprise me that Coloradans' number-one store is Sprouts Farmers Market, while Californians love Trader Joe's.
Yet in Warrensburg, or even here in Sedalia, I can't say I have a favorite at all. Wish we had a Korger or The Jewels, as Chicagoans call Jewel-Osco.
LOOK: 40 Discontinued & Special Edition Kellogg's Cereals
CHECK IT OUT: See the 100 most popular brands in America