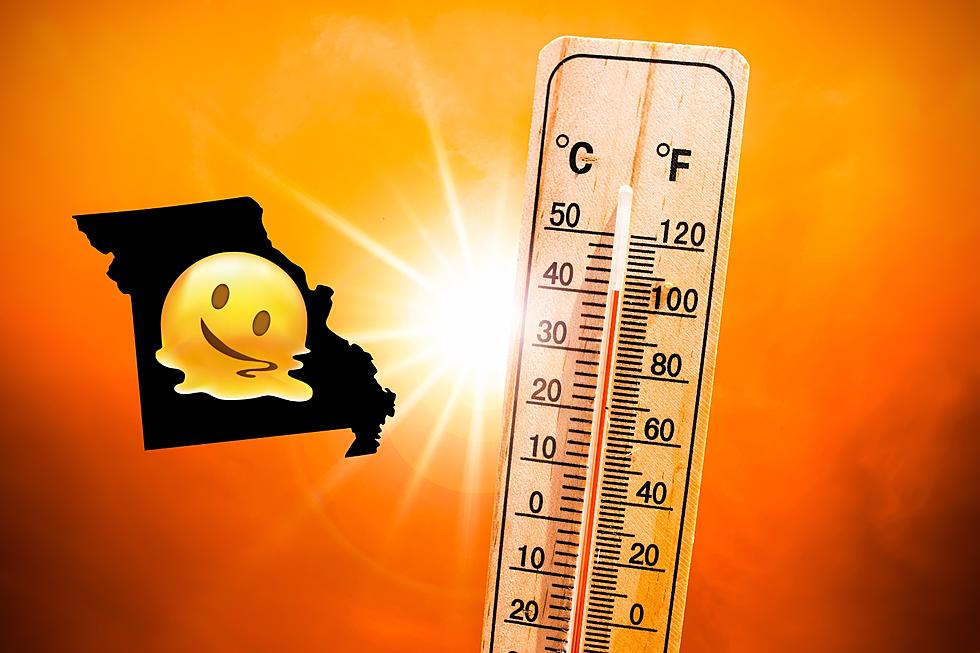 Summer Returns to Missouri With a Vengeance Starting this Weekend
Canva
Have you been enjoying the unseasonably pleasant weather this week? Don't get too comfortable as summer is about to seek its revenge by bringing blistering heat back to Missouri starting this weekend.
The National Weather Service in St. Louis just shared details of what they call dangerous heat starting Sunday in Missouri. I've seen some models that show up to triple digits, but even the meteorologists are saying exact temperatures and humidity are a wild card at this point.
I decided to check some other sources and while the temperature estimates differ a little bit, they all agree it's going to be blistering hot. The Weather Channel says that the high on Sunday should be at least 94. That heat is expected to continue at least through next Wednesday, August 23. Accuweather (which in my opinion seems to be kind of outrageous with their predictions) says that Missouri will see a temperature of 98. Yikes. Be wrong. Be wrong.
One way or another, you can make sure your air conditioner and/or box fans are your friends starting this weekend as Missouri summer heat will return one way or another.
Missouri Fire Tower Hidden Inside the Mark Twain Forest