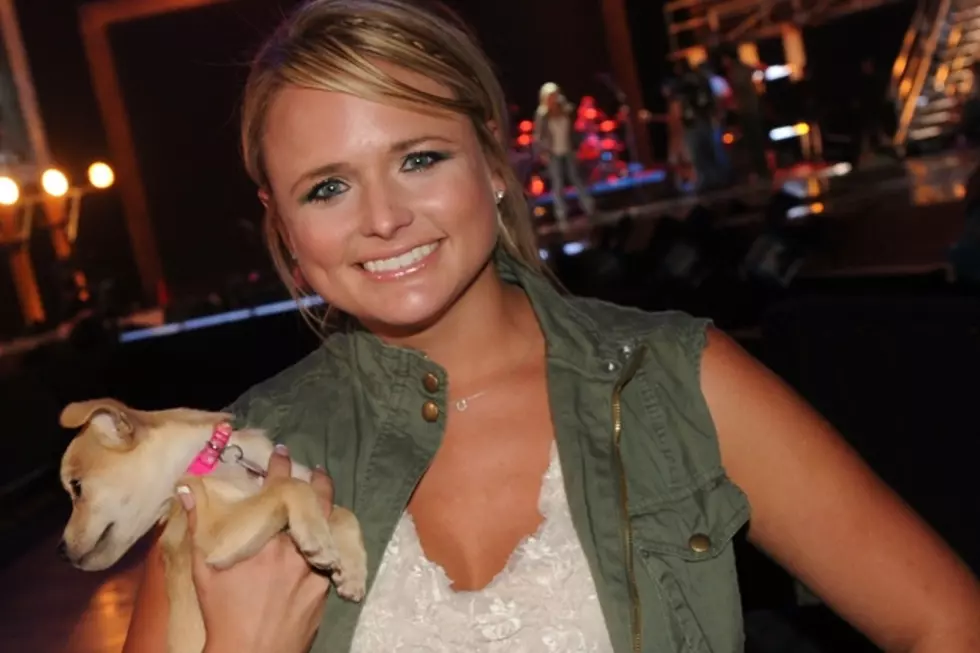 Miranda Lambert to Aid Animal Rescue Efforts in Moore, Oklahoma
Rick Diamond/Getty Images for CMT
Miranda Lambert's soft spot for animals is well known in country music circles. The singer has her own animal rescue organization, and she's agreed to pitch in to help take care of the many animals displaced by the devastating tornado which hit Moore, Oklahoma on Monday (May 20).
The deadly twister tore through the town, destroying homes and even striking two elementary schools. The death toll was feared to be over 100, but officials later lowered that estimate to a confirmed 24. But there's really no way of knowing how many pets have been dislocated or injured in the wake of the disaster, and according to Oklahoma's News on 6, Oklahoma Secretary of Agriculture Jim Reese reached out to Lambert for help.
The singer founded her MuttNation Foundation in 2009. Its Facebook page reports the foundation is "a donation-supported organization working to end pet suffering and homelessness in the U.S. and abroad." Supported by a mix of private donations and fundraising efforts, MuttNation Foundation's goal is "to ensure that every single dollar donated assists animals in need."
Lambert's organization is partnering with Red Star Rescue and North Shore Animal League to deploy two mobile pet rescue units, which were expected to arrive in Moore on Wednesday (May 22). The units will treat animals for injuries and shelter them before helping transport them to permanent locations.