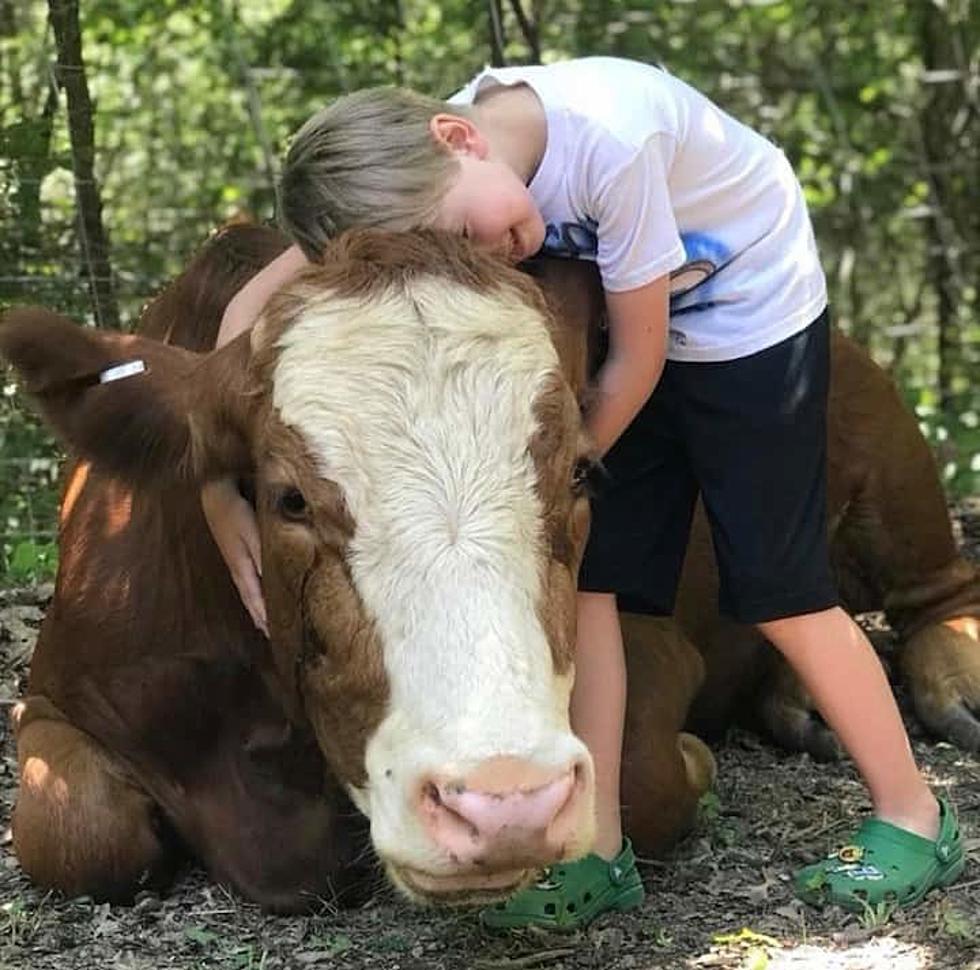 Cow Tipping Be Gone – Cow Hugging In Missouri Looks Like Ten Times More Fun
Air BnB, Ellie Laks & Jay Weiner, The Gentle Barn
I love animals. I think most people do.  As long as it's not some alligator trying to eat my face or a kangaroo wanting to kick my guts out, I'm happy. 
So imagine my surprise when I came across The Gentle Barn.  I found it on "experiences" on Air BnB.  So basically you make an appointment and go out to see them in Dittmer.  It's about a three hour drive outside of St Louis.  So it could be a good weekend road trip, you know?
The Barn is run by Ellie Laks & Jay Weiner.  They have what looks to be the biggest and best petting zoo in Missouri. But it's not really.  It's an animal rescue/sanctuary. It just LOOKS like a dope petting zoo.  They've got pigs, cows, chickens, turkeys, donkeys, goats, sheep and a duck.
You will get to hug and brush the cows, feed the carrots to the horses, give the pigs tummy rubs, cuddle with a turkey, hold a chicken, and hear the animals stories of resilience and so much more. Enjoy a beautiful day during The Gentle Barn's open to the public hours Sundays between 11am-1pm.
And the best part is, all of these animals came from horrible circumstances.  They have been rescued from neglectful owners or even abusive situations and have had their lives completely turn around.  When they have nowhere else to go, they can go to the Gentle Barn...and in turn, they can help kids.
I know it's hard to hear about abused animals, but I love the redemption story that comes with it.  It's always so great to see how far they've come and how much they are loved now!  So anyway, if you want to book a day, you just go to their site and it's pretty easy.
The Gentle Farm
It certainly looks like fun to me!  Heck, it might be a fun weekend trip with my teenage stepdaughters.  And who doesn't want to experience something wholesome like that?
Gently yours,
Behka
LOOK: 30 fascinating facts about sleep in the animal kingdom