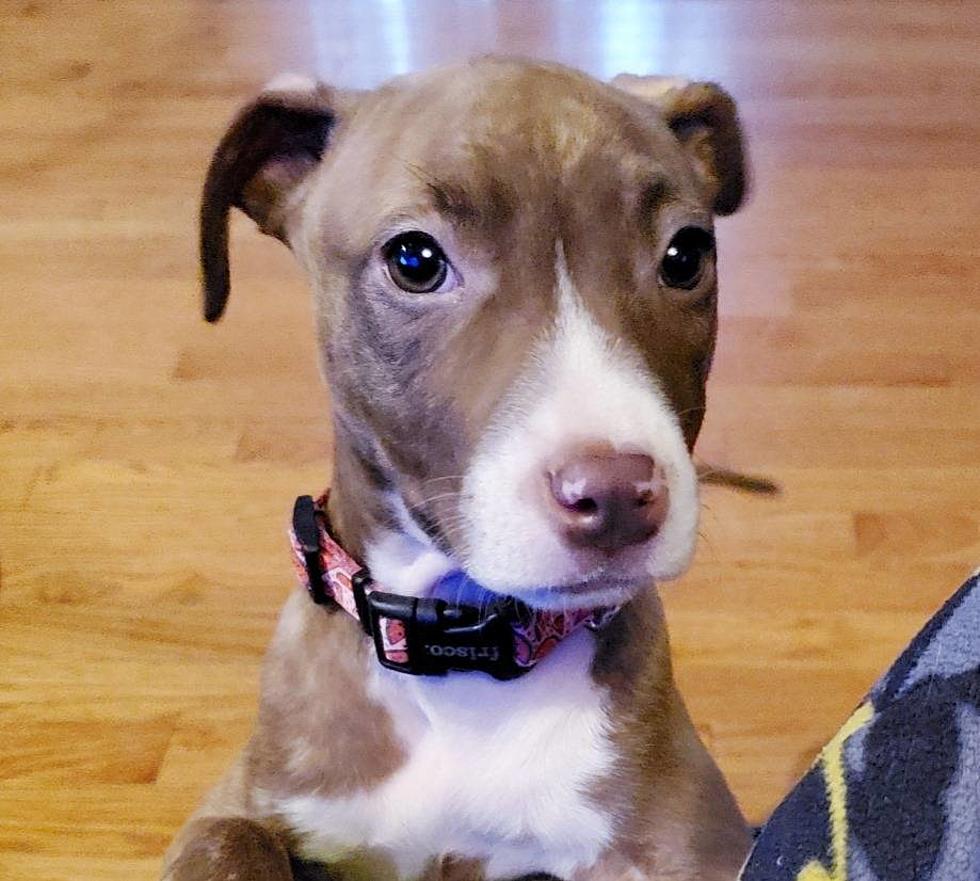 C.A.T.S. Puppy Ready for Adoption
Cat Assistance Team Sedaia via Facebook
Yes you read that right. The Cat Assistance Team Sedalia puppy is ready for adoption.
It occasionally happens. You're working for a rescue group trying to help out a specific animal like dogs or cats. Or breed of animal. Like greyhounds. And the group finds itself with a definite non breed dog, or in the case of C.A.T.S., another type of animal to help.
That doesn't mean, of course, that you walk away from the animal. You help it out. Glory is C.A.T.S. first puppy rescue of 2020 and is now ready for adoption.
According to C.A.T.S. Facebook page, "Glory is a precious lap dog! She loves giving kisses, playing and puppy crashes after playing!! She loves other dogs especially her year-old Golden Retriever foster brother. She sits to wait when going out to potty and coming back into the house. She is doing pretty well with house training, and kennel training. As a puppy, she is working on puppy manners, but is so excited to get attention from new people that she cannot contain herself!We estimate her birthday to be 11/1/2019." 
The group rescued Glory when she was 10 weeks old. When found she was malnourished, needed to be put on a good diet and in need of a good de-worming. Now that she's been medically cleared and a lot more healthy she's ready to walk into your life and steal your heart. C.A.T.S. says that their vet and the AKC believe she's got a lot of  lab and Staffordshire terrier in her.
If you're interested in adopting Glory, or any of the gorgeous cats and kittens C.A.T.S. has up for adoption, please email helpsedaliacats@gmail.com for an adoption application. You can check their Facebook page here.