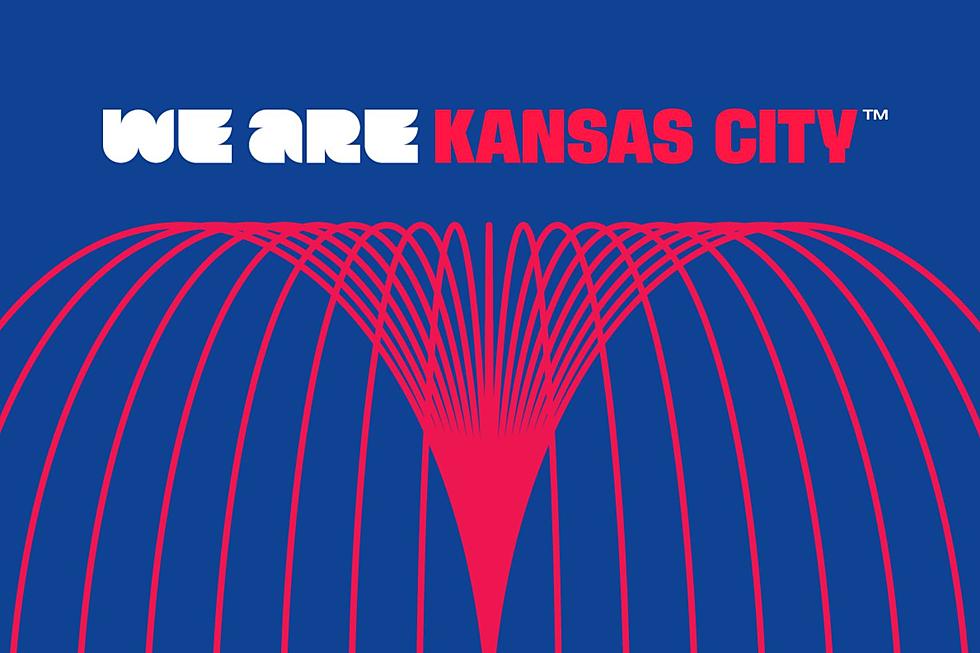 Kansas City Forms Nonprofit and Goes All In For World Cup
FIFA
Kansas City business executives, civic leaders, and elected officials have come together to make sure Kansas City puts its best foot forward for the FIFA World Cup in 2026 with the formation of KC2026.
KC2026, according to a press release, is a nonprofit dedicated to overseeing strategy and delivering host duties for the World Cup. Specifically, KC2026 will plan, construct, and implement the City's largest sports and fan engagement event in the region's history.
Additionally, the group announced they have already secured funding from The State of Missouri, as well as commitments of private support from key Kansas City organizations.
Prior to yesterday's press conference, and for the first time in tournament history, FIFA unveiled unique local branding for each host city of FIFA World Cup 26. Kansas City went all in with the branding reveal with real-time activations at several iconic Kansas City landmarks including  Union Station Kansas City, Mill Creek Park, the KC Streetcar, the National WWI Museum and Memorial.
Here are a couple of examples of the branding for Kansas City.
Some of the more notable names involved with the  KC2026 nonprofit organization include Kathy Nelson, President and CEO of the Kansas City Sports Commission; Esther George, President and CEO of Federal Reserve Bank of Kansas City (2011-2023); Jake Reed, President and CEO of Sporting Kansas City; Matt Kenny, Executive Vice President - Operations and Events, Kansas City Chiefs; Angie Long, Co-Owner of the Kansas City Current; Brian Platt, City Manager of Kansas City; Morgan Said, Chief of Staff - Office of the Mayor; Frank White, Jr., Jackson County, Missouri, Executive.
Here's what local leaders are saying about the FIFA World Cup 26 coming to Kansas City:
"This morning's FIFA World Cup 26™ host city brand launch and the announcement of KC2026 is an important milestone that brings us one step closer to making this dream a reality." - Clark Hunt, Chairman and CEO of the Kansas City Chiefs. 
"At our stadium, countless fans have witnessed unbelievable plays by talented athletes and concert performances by iconic entertainers, including Taylor Swift and soon to include Beyoncé. We are excited to add to that list of star-studded excitement when we welcome tens of thousands of people for the World Cup. Without the support of Jackson County taxpayers, this amazing facility would not exist." - Jackson County Executive Frank White, Jr. 
"Bringing the FIFA World Cup 26 to the Kansas City Metro Region was a bi-state effort that will boost the Kansas economy and show the world all that our state has to offer." -  Kansas Governor Laura Kelly
"From Super Bowl Champions to hosting the NFL Draft to being the first city to construct a National Women's Soccer League stadium, Kansas City is THE place to be. Now with the World Cup, this means even more infrastructure investment, business development, talent recruitment, and economic growth for Kansas City, and we look forward to KC2026 adding to the tremendous success we are seeing." - Missouri Governor Mike Parson
"This is a proud moment for Kansas City. The FIFA World Cup 26 will bring jobs to our residents, generate hundreds of millions of dollars for our region, and will illustrate on a global stage what we've known for some time: Kansas City is the soccer capital of America. I can't wait to welcome the world to Kansas City." - Kansas City Missouri Mayor Quinton Lucas
Offbeat adventures: Travel to the coolest hidden wonders in every U.S. state
Fuel your offbeat travel dreams.
Stacker
found the coolest hidden wonders in all 50 U.S. states (plus D.C.) using data from
Atlas Obscura
.
[WARNING: Under no circumstances should you enter private or abandoned property. By doing so you risk bodily harm and/or prosecution for trespassing.]
LOOK: Explore the iconic buildings from every state
From colonial homesteads to mansions by the ocean, iconic buildings define every state in the country. Stacker compiled this list of notable examples from historic and government reports and news articles.