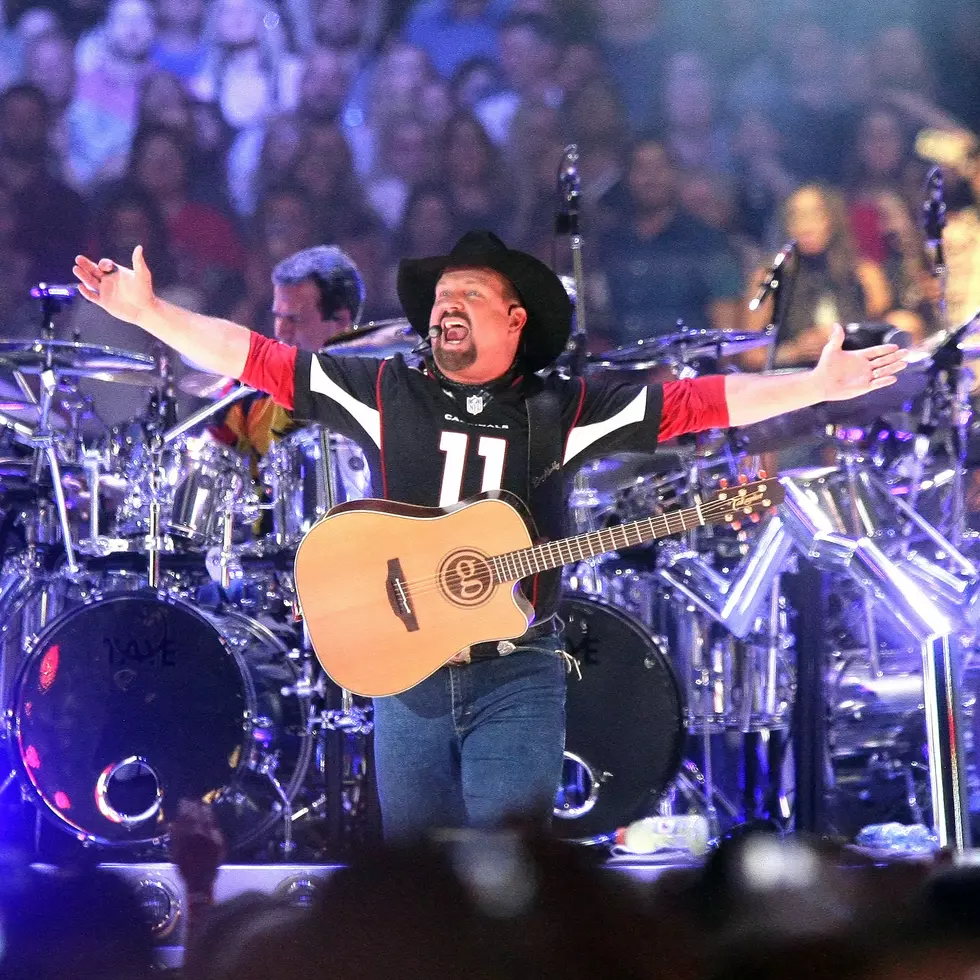 Garth Brooks Is Coming to Kansas City for a Show at Arrowhead
Getty Images
Kix 105-7 and Awesome 92.3 welcome one of Country Music's greatest stars back to Kansas City for a huge show at Arrowhead Stadium this August.
Garth Brooks will be performing in the round at GEHA Field at Arrowhead Stadium on Saturday August 7 at 7:00PM CDT. Tickets will go on sale Friday June 11 at 10:00AM CT through Ticketmaster only. All seats will cost $94.95 which includes a $7.25 service charge, $0.46 user fee, and $7.09 tax. All seats will be reserved.
The three ways to buy tickets through Ticketmaster include going to: www.ticketmaster.com/garthbrooks. Calling the Garth Brooks line at Ticketmaster 1-877-654-2785. Or using the Ticketmaster app on your mobile device. There is an 8 ticket limit and the purchaser assumes all COVID risk and must follow all COVID-19 rules put in place for the concert.
Garth Brooks last played Kansas City in May of 2017 for seven shows at T-Mobile Center, then known as the Sprint Center on his "The Garth Brooks World Tour". He played in Wichita in 2015 and St. Louis late in 2014 according to the concert archive on Garth Brooks website. And he kicked off his current Stadium Tour in St. Louis at the Dome at America's Center on March 9, 2019.
Garth's Stadium Tour has been selling out dates as fast as they can schedule them. Aside from the just announced date at Arrowhead, Garth has sold out shows scheduled this summer in Las Vegas, Salt Lake City, Lincoln, Cincinnati and Charlotte. Garth's Las Vegas show will be the first major concert at Allegiant Stadium and his date at Rice-Eccles Stadium in Salt Lake City was the fastest stadium sellout in Ticketmaster History.
So these tickets will sell quickly. Garth's tour promotor is suggesting that fans go to Ticketmaster.com/GarthBrooks and click on "On Sale Tips & Hints" to create an account or refresh their existing Ticketmaster account BEFORE the ticket on-sale date for a quicker purchasing experience.
I expect the show to be a sell out, but don't worry, we'll have tickets to give away on Kix 105.7 this summer. My advice would be to download the Kix 105.7 app and turn on our notifications. It's the best way to stay in the know about our Garth Brooks concert ticket giveaways this summer. And the Kix 105.7 app may be the ONLY way you can win tickets to see Garth at Arrowhead Stadium from Kix 105.7
I had an opportunity to see Garth Brooks in concert a few years ago in Lubbock, and he puts on a fabulous show. If you get an opportunity to see him you should certainly do so. I've included some point and shoot pictures I took from that show below. If this doesn't get you excited to see him live, I'm not sure what will.
Garth Brooks In Concert
I saw Garth Brooks in concert when he came to Lubbock, Texas when he played five shows at United Supermarkets Arena from March 30, 2017 - April 2, 2017. I didn't have great seats. I didn't have a great camera. I just took some photos to remember the show. This is what I captured. There's a concert, then there's a Garth Brooks concert. It's worth going to see him concert. These photos are from the 7:00PM show on Friday March 31, 2017
What Are the Signature Drinks From Every State?