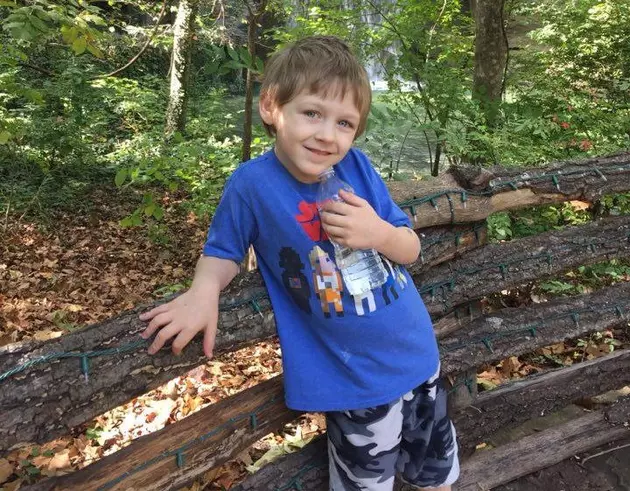 Fireball Run Parade Celebrates Next Weekend
facebook.com/BECKHOTSENPILLER/
You guys remember the big Fireball Run that came through town a couple of years ago. It was an internet sensation and something that Sedalia absolutely loved -and will never forget. And the best part of it was, we did some good!Yeah, the Fireball Run was a lot of fun, but it was also trying to accomplish a goal: to help find missing children.  The child we helped find was Beck Hotsenpillar.
The connection with Beck began in 2014 with Fireball Run, an online TV show adventure, where 40 teams traveling 2,000 miles competing for points much like Trivial Pursuit. Their most important mission is handing out fliers along the way bringing awareness to help authorities locate missing children.
Ron Ditzfeld and Rick Yeager are our Sedalia Trailblazers team, and were assigned Beck Hotsenpillar by the National Missing Children's Network. Beck had been taken by a non-custodial parent when he was 2 years old.
Through a partnership with Fireball Run, Sedalia Convention/ Visitors Bureau, and the City of Sedalia, the entire community came out to make the film a huge success. With 12 featured sites and downtown Sedalia making a dazzling performance, Sedalia was presented The Best City Award for the 2014 Fireball Run's American Frontier Series.
Sedalia was honored to have two hometown heroes, Ron Ditzfeld and Rick Yeager represent Sedalia in the 2000-mile brain-challenging game. To advance from city to city and score they had to solve trivia based on geographical positions. They represented Sedalia and made us proud. They did not win the trivia part, but were awarded the Most Popular Team, by an online voting process!
The premier of the Sedalia Episode was released last October and played to a sold out crowd at the Sedalia Galaxy Cinema Theater. Now all seasons and episodes are available on YouTube, iTunes, Roku, Google TV, and Amazon Fire TV.
The public is invited to come out to watch to help celebrate the small but fun parade, starting North on Ohio from 6th street, to 3rd street, to Liberty Park.  The staging at 6th Street and Ohio begins at 10:30 a.m. for those in the parade. The Boys & Girls Club will be holding a hot dogs in Liberty Park fundraiser immediately following the Parade.  The Optimists Club will be running the Liberty Flier for free rides to all children. Also, in Liberty Par,k Ron Garrison will provide a Bounce House free for all children to jump.  5-year-old Beck will be the Grand Marshall and ride on the Firetruck to lead the parade.
So make sure you watch the parade and then come out to Liberty Park. The Trailblazer car, Subway, Sonic and State Farm Bear costumed characters, Leisure Park Cars, Harley Owners Group, Car Club, and more are expected to be in the parade.  It should be fun!