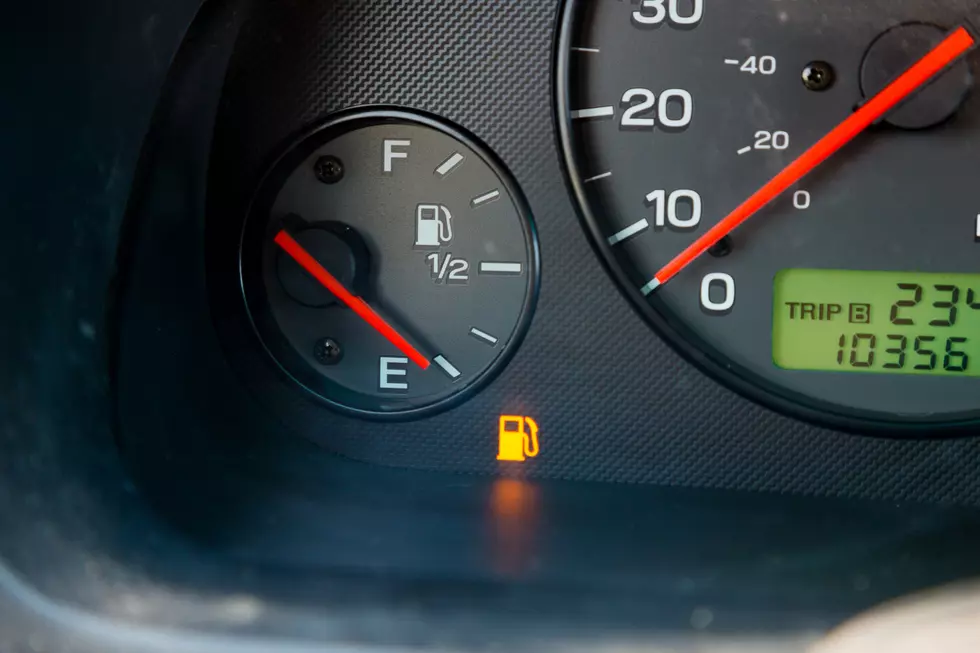 Driving With The Gas on E And How Long You Can Get Away With It
joshuaraineyphotography
I don't know about you guys, but money is a little tight for me sometimes. I try to budget and all that great stuff, but you gotta just do what you gotta do every now and then.
We all do it. You see how expensive gas can be...and you just skip it this time. Yeah, it's on E, but... it'll be fine for a bit, right? But then you've got that little nagging voice in your head asking, "But for how long?!"
Finally, that important question has been answered!
It's always something I wondered about, ever since I became a driver as a teenager.  My Dad would say it was just time to fill it up, don't worry about it.  Apparently it's good to let your tank go down to the fumes a little bit?
I did have one incident in college where I literally ran out of gas.  I was driving to my job on Highway 70 and it just happened. I thought for sure I would make it to the Break Time, but no.  The radio cut out, the heat stopped, and there I was, stranded on the highway.  But now, no more!
The website Tank On Empty is a great website where people can report EXACTLY how long their car lasted once the light came on. That way you can look up your make and model and see the average distance it's lasted for other people on Empty. There are different thoughts on how long a car can last when the gas light comes on.  Is it 30 miles?  40?  More?  Well now we have an answer that gives you a SPECIFIC number for YOUR car.
Okay, let's look up my car. Toyota Corolla.  44 miles! Not bad!  Well, geez, I really feel like I've learned something today that was actually useful.
How much does your car go on empty?  Were you surprised at how much or little it was?
Emptily yours,
Behka
LOOK: The most popular dog names of 2022 in every state
Hey dog lovers, check out this awesome list of the most popular dog names in 2022 for every state, and get ready for some serious cuteness overload.