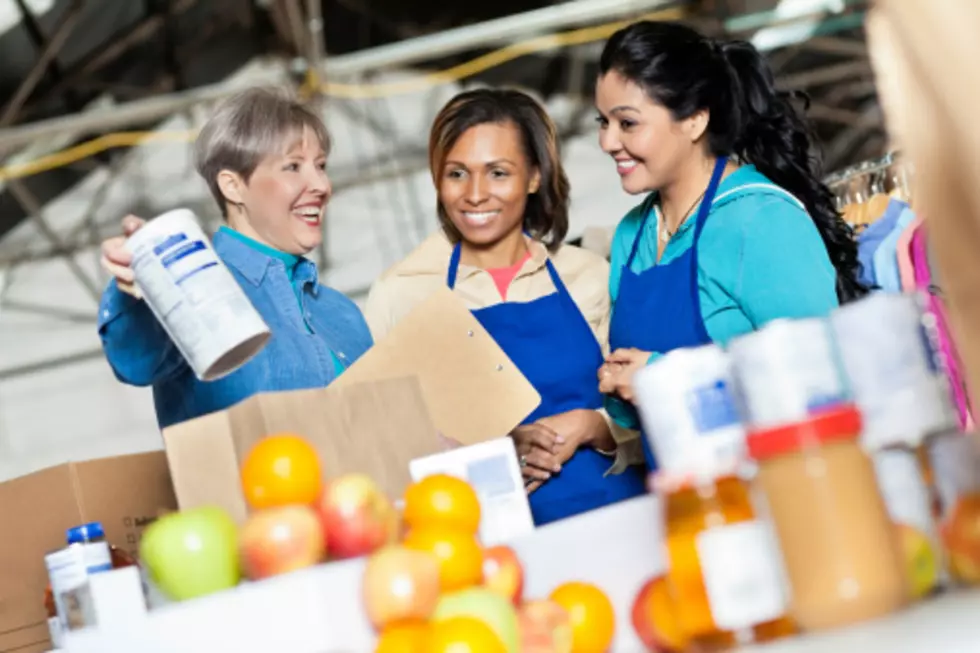 Clean Out The Pantry And Get Discounted MSF Admission!
Steve Debenport/Getty Images
Tomorrow, you're going to be able to help people who need some food and get yourself a discount in the process. So when you get a second, head over to your kitchen and do some Thinking.
Feeding Missouri is a coalition of the six Missouri Food Banks working to provide hunger relief to every county (and St. Louis City) in the state. Collectively, they distribute over 120 million pounds of food each year through a network of more than 1,500 community feeding programs.  Our local Food Bank representatives and volunteers will also be out taking donations. And if you make a donation, you get a discount to go to the Missouri State Fair.  How does it work? Here's the lowdown:
Adult & Senior Admission Discount: 7:30 am – 8 pm
Give a minimum $2 donation to Feeding Missouri OR donate a minimum of 2 non-perishable food items at the tent outside the Centennial ticket booth to receive a coupon redeemable for $2 admission at the ticket booth.
Regular admission prices apply with no can donation ($15, ages 13+)
Carnival Discount : Most carnival rides $2 all day, some exclusions may apply.
Vendor/Concession Discount: $2 specials at select concessions & vendors
$5 Gate Admission after 5 p.m.
So go through your pantry and pick out a couple of things.  I mean, do you really need four cans of black beans? Are you actually going to make that black bean dip? No. You saw it on the internet and promptly forgot where you saw the recipe.  Donate them! Did Mom overdo it and buy you seven boxes of Jiffy Corn Bread mix? I know, they were on sale. It WAS a heck of a deal. But. You could part with a couple, right? See that tuna you bought? And your kid won't eat it, right, 'cos it's tuna packed in water, and not oil. And sure, you like the tuna in water fine, BUT you haven't made that sandwich for your lunch since Debbie in Accounting made a weird comment about it. Donate them! See that can of sliced pineapple?  Sure, you were gonna grill 'em up with your chicken, but you forgot. And it's kinda too hot to grill now, anyway.  So donate them!  You get the good feeling of helping someone out and your wallet will thank you.  And that's another few bucks in Corn Dog money!
That, and you'll be helping fight food insecurity right here in Pettis County, as well as all around the state.  Help out with the Missouri Farmers Care Food Drive $2 Tuesday!
Donatingly yours,
Behka
11 Bad Laundry Habits to Break Immediately
Save time, money, and frustration with these simple laundry life hacks.