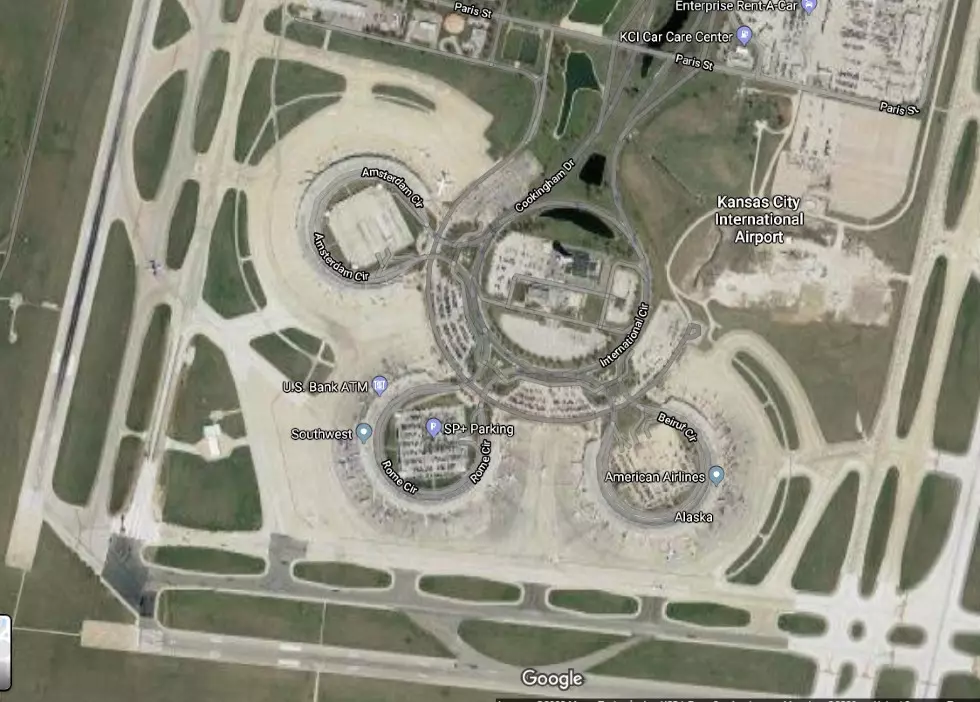 Cheap Nonstop Flights from KCI to Orlando Are Coming Soon
Google
If you like flying cheap, you'll soon be able to fly nonstop between KCI and Orlando, Florida on Spirit Airlines. Spirit will offer one non stop flight daily, and two flights daily on Thursday and Sunday beginning July 9.
We're pleased to see Spirit Airlines expand their ultra-low fare service here," said Pat Klein director of Kansas City's Aviation Department. "Orlando is one of the most popular destinations from Kansas City and these new flights will likely cause that demand to increase by giving Kansas City travelers additional options.
For the uninitiated, Spirit Airlines is an ultra low cost air carrier with really inexpensive fares. And fees for those passengers that want a little extra. For example, if you want to pick your own seat that cost can range $1.00 to $50.00. Want what Spirit Airlines calls Big Front Seats? That'll cost you $25.00 to $175.00.
Your fare doesn't include traditional baggage or a regular ol' carry on either. Your fare only includes something like a lap top bag or a small purse 18"X14"x8". As far as luggage fees go, your cost on a flight between Kansas City and Orlando will cost between $37.00 - $65.00 for a carry on depending on when you decide to pay. A checked bag will cost you between $32.00 - $65.00 for the first one. You'll also pay for printing your boarding pass from an airport kiosk, and even more if you ask an agent to print it. And that doesn't even touch on booking charges and fees, which, every airline has.
I remember an experience sitting at a Spirit Airlines gate in Minneapolis waiting for a flight home and thinking I was lucky I wasn't flying break my Spirit Airlines. It just so happened to be a gate where I could sit and wolf down a burger and charge my phone. The gate agents were really strict. And seemed borderline aggressive at enforcing the airline's policies. If I were an employee, I might be that way too. You charge someone $65 to carry on a bag, I suspect he or she won't be happy.
That said, I've talked with my buddy Scotty who flies a lot. He flies Spirit occasionally with his son if they're taking a long weekend. Or if he's flying somewhere that's a quick in and out trip that doesn't require him to have a lot of luggage. His take on it, you can get a good deal.
And bluntly, the fees and charges are right there on the Spirit Airlines website. Costs for bags, seats, upgrades, booking, changing. cancellation, even snacks and drinks are all clearly outlined. So really, you should be able to be a savvy traveler and price out your costs before you buy a ticket. And really, if you do that, you should be fine. You might even save some cash for souvenirs at all of Orlando's theme parks. Just make sure those souvenirs don't cost you a luggage fee.