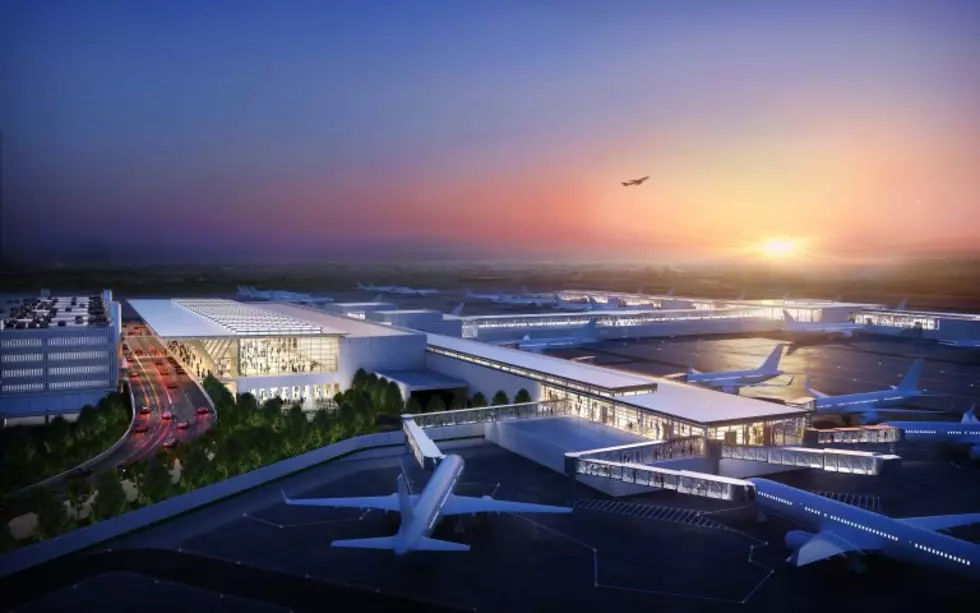 New KCI Airport Will Help People Overcome Anxiety Related to Flying
Kansas City Aviation Department
The new Kansas City airport will have many amenities which will make flying into, out of or through Kansas City a much more enjoyable experience. One amenity though hopes to help those in middle America who have concerns about flying, step on an airplane with more confidence.
Airline Geeks is reporting the new KCI will include an airport simulation room. According to Airline Geeks, "The new facility offers the ability for those unsure about the flying experience a chance to dry run flying out of a terminal before ever booking an airline ticket."
Justin Meyer, the Deputy Director of Aviation in Kansas City, told Airline Geeks that the target of the Airpot Simulation Room is to help young families who have a child on the autism spectrum figure out whether flying works for their family before committing to a trip that includes flying.
The new Airport Simulation Room will give people a complete simulation of the flying experience. They'll experience check-in, going through security, the boarding process, and even some of the things they'll experience on the airplane itself.
The Kansas City Department of Aviation even got ahold of part of an Airbus A321 that was being parted out at KCI and will use part of the fuselage as well as the lavatories, the doors, bulkheads, overhead bins to simulate the experience of being on an aircraft.
While the target of the room may be to help families with autistic children decide whether or not flying works for them, Airline Geeks, says Meyer hopes "it will bridge the gap and boost confidence to those with disabilities or traveling with elderly passengers in the future. He hopes the program will attract those outside the immediate Kansas City are to visit and test the simulation room before dismissing any chance of flying."
I'm not sure whether Kansas City's Airport Simulation Room will be able to help all fearful flyers. My Mom is one, and the overall airport experience isn't a problem. It's the actual flying. And I'm not sure there's a solution to that.
Who the Airport Simulation can help, is those who have anxiety about the flying process. Or fear about the flying process. Or people who are scared of the flying process because they don't know what to expect.
Meyer's comments on the New KCI's Airport Simulation Room are part of a much larger article on the new KCI from Airline Geeks. It's worth reading if you have an interest in Kansas City's airport. You can learn more about the new KCI at the Build KCI website.
See the Must-Drive Roads in Every State
LOOK: Here are the 10 US golf destinations with the most courses per capita
Discover where you can find the best access in the country for your pick of courses, the unique terrain that lends itself to world-class golf, and what makes select clubs noteworthy.