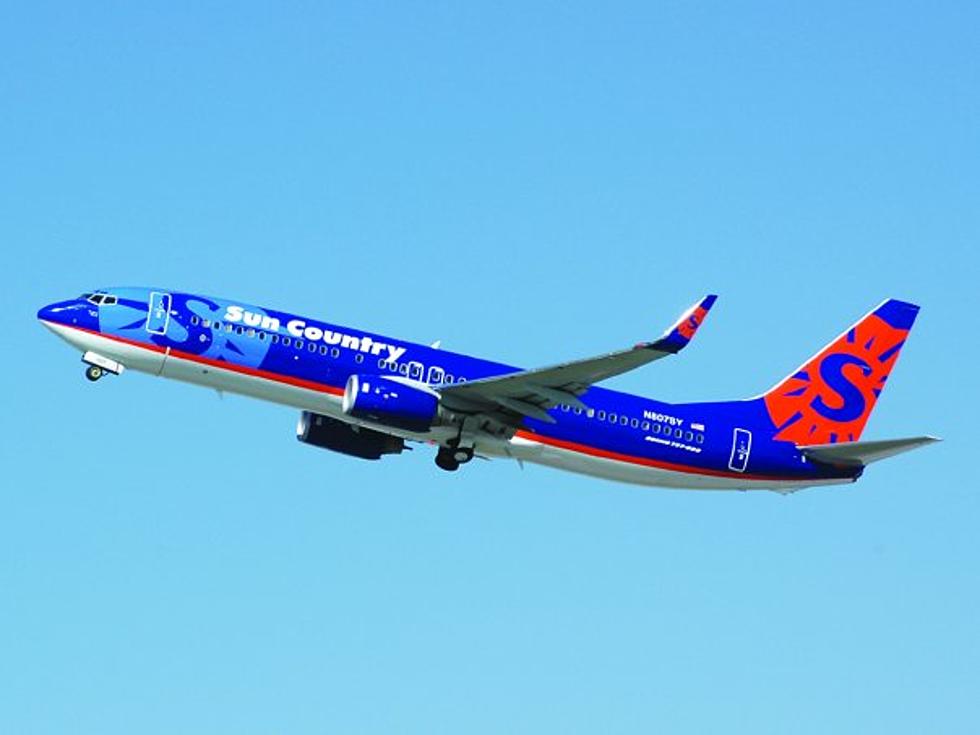 Sun Country to Offer Service at KCI Airport Starting May 28
Sun Country Airllines
Last November, Sun Country Airlines announced the carrier will begin serving Kansas City International Airport (MCI) in May with the launch of nonstop flights to Minneapolis-St. Paul International Airport (MSP).
The Minneapolis/St. Paul, Minnesota-based airline will begin nonstop service from Kansas City to Minneapolis/St. Paul beginning May 28 with seasonal service operating twice a week. The service will be aboard Boeing 737-800 aircraft. Sun Country will become the 11th scheduled passenger air carrier at MCI, and the first new airline to launch service at Kansas City's new single airport terminal, which opened February 28, 2023. Travelers can book tickets now at suncountry.com.
"It's exciting to welcome a new airline partner exactly three months after opening the new terminal," said Pat Klein director of Kansas City's Aviation Department. "Sun Country's decision to add Kansas City to their growing network is a testament to the strength of the KC region's demand for travel and will bring more nonstop options to travelers looking to enjoy the Twin Cities during peak season."
"Sun Country is focused on growing our flight options, giving passengers more choices to visit well-known destinations," said Grant Whitney, Senior Vice President and Chief Revenue at Sun Country Airlines. "We're thrilled to have Kansas City join our growing network and look forward to providing safe, reliable, hassle-free and affordable options for traveling this summer and beyond."
Sun Country Airlines operates 120 routes serving more than 90 airports across the United States, Mexico, Central America, Canada and the Caribbean, providing safe, reliable, hassle-free flights at affordable prices. Sun Country offers a customer experience that includes free in-flight entertainment, complimentary non-alcoholic beverage service, a mobile-friendly website with more self-service tools, and new interiors on each aircraft.
The Kansas City Airport System is an Enterprise Fund Department of the City of Kansas City, Mo., and is supported wholly by airport user charges. No general fund tax revenues are used for the administration, promotion, operation, or maintenance of the airports in the system.