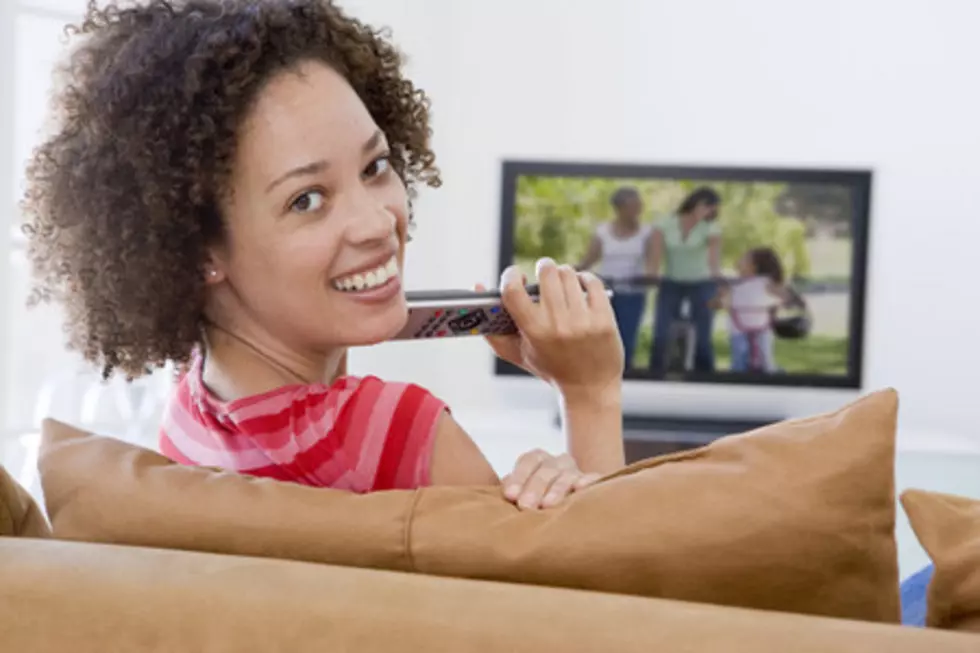 Bingewatching Shows Has Become Normal In Our House Now
THINKSTOCK
Bingewatching, which has been described as "watching between two and six episodes of the same TV show in one sitting," turns outs to be a something people do all over the world.
In a poll of 10,500 people from 19 countries, it found that eight in ten say they do binge watch from time to time with a whopping 14 percent conceding that they do it daily.  Americans and Canadians especially enjoy binge-watching, otherwise known as binge-viewing, with a quarter of these respondents ages 25-to-34 saying they do it at least once a week.  As for what they use to binge watch, 47 percent prefer standard TVs, followed by laptops, smart/connected TVs, desktop computers, gaming consoles and tablets.
There is so much good stuff to watch these days that recording content onto DVRs is becoming a problem with 62 percent claiming they have to delete shows because of lack of space. Almost three in ten say they tape content that they never wind up watching.  In addition to the U.S. and Canada, the respondents to the survey came from Argentina, Australia, Brazil, Canada, Chile, France, Germany, India, Japan, Mexico, Russia, Singapore, South Korea, Spain, Sweden, Turkey and the U.K.
So basically, we all do it. I know Husbando has been bingewatching Silicon Valley on demand lately.  And I definitely bingewatched Busted! on Netflix.  I've done that with the new Queer Eye on Netflix, too. And now that we have Disney+.. I'm sure there will be more. Do you bingewatch? What's the last show you spent marathoning?