Netflix Is Losing Subscribers And Is Cracking Down On Password Sharing. Worried?
Getty Images
I am old enough to remember when television had just three networks.  CBS, NBC, and ABC.  There weren't any streaming services, cable television wasn't around yet, and depending on the day of the week, it was appointment viewing where the entire family sat around the tube and watched their favorite show.  Now, with all of the streaming services, you can plan a weekend or a day off and binge watch an entire season of a show.  As an example, I am a big fan of Cobra Kai on Netflix and with shows such as Bridgerton and Squid Game, it has become the major streaming service that many of us use.  But perhaps things may be changing for the company in several ways.
First of all, Netflix has raised their prices for their monthly subscription.  That didn't go over too well with many of their customers.  Even if it is just a dollar or two, it can add up.  The company just announced that for the first time in 10 years, they lost 200,000 subscribers.  They have a lot more competition such as Peacock, Hulu, Paramount Plus and Amazon Prime as examples.  So this may not be a surprise.
Netflix's appeal for many is that they are ad free.  The company has apparently discussed a cheaper version of their service, which would have some ads, to perhaps bring back subscribers.  Don't expect it for a year or two however. You can read more about the loss of their subscribers and the stock drop HERE.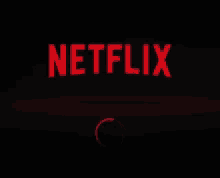 Now the elephant in the room, is that for many, if you are watching Netflix, you may be using someone else's password.  Perhaps a family member or a close friends.  According to the company, about 100 million people are using the service without paying for it.  Assuming that it true, the company is trying to crack down on this in the hear future.  We have heard this before, but this time it may be true.  You can click HERE for more details on that.  I suspect if this happens, it will come as a surprise while we are binge watching our favorite show.
Perhaps the cheaper version of Netflix will bring some people back.  But there is so much competition out there, that perhaps it will simply come down to what shows do you want to see, and what network is carrying them.
How long it takes to binge 'The Office,' 'Game of Thrones,' and 50 other famous TV shows