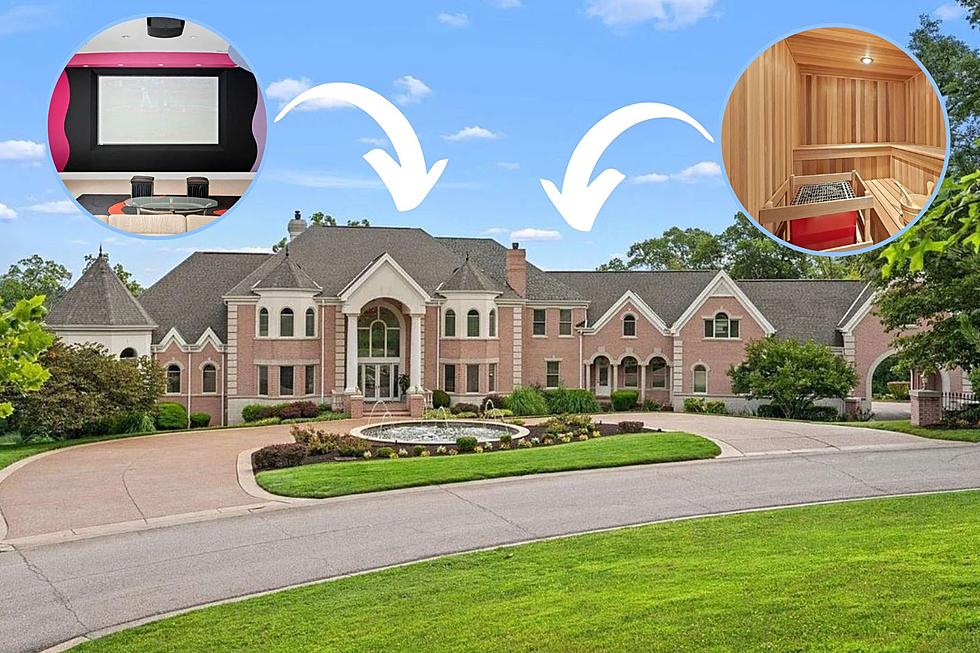 Big Surprises Throughout Sprawling $5.25M Missouri Mansion
zillow.com/Stephanie A Oliver Dielmann Sotheby's Intl Realty/Canva
Get ready to have your mind blown with this Missouri $5,250,000 Mansion that might remind you of another famous mansion.
With the success of The Barbie Movie, it seems a lot of mansions are being compared to the dream house, and this Missouri mansion does not disappoint. The St. Louis Mansion is grand, massive, and a dream all in one place. With seven bedrooms and 12 bathrooms, this really is a dream home. It even looks kinda pink too.
The house has a grand reception hall, spa bath, two walk-in closets, bar, screening room, entertainment complex, performance stage, dance floor (for all those flash mob performances), and sauna.
Missouri Mansion is More Like a Barbie Dream House
All it's missing is the Barie Dream Cars boat, RV, stable, and friends. Again when I look at these beautiful homes all I can think about is all the furniture you have to get and keep it clean, but I guess if you have the money you can just hire people to do all of that for you. Style and clean.
See Inside HGTV Award Winning Immaculate Missouri Lake Home