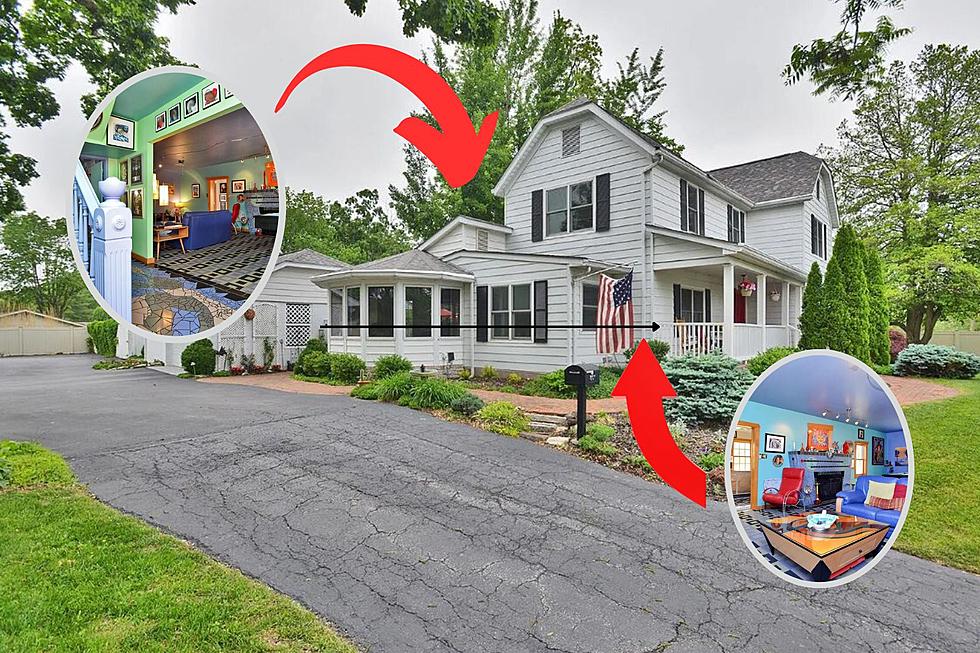 A Missouri Home Looks Normal Outside – Inside is VERY Colorful
zillow.com/Meskovic Realty Group, LLC/Canva
When it comes to decorating a home people have their own style. Farmhouse, Craftsman, Modern, but I am really not sure which category this Missouri home falls into.
This home in Fenton, Missouri looks just like a normal 3 bedroom and 2 bathroom home with a giant garage, and lots of backyard space to enjoy. A porch that you could sit on for hours and a cute neighborhood. Normal, right? Well, normal until you open the front door. The home is described as
artistic, creative, and museum-like historic home in Fenton Rockwood School District nestled on .75 Acres! This very rare find has been loved and kept in immaculate shape by the sellers for 30 years and every piece in this home has a story behind it.

 
What is Going on inside this Missouri Home?
Someone took a lot of time and pride in making this home as bright and colorful. And I would assume is a pretty good artist. There is a lot of hard work out into the home. I mean the floors alone had to take hours if not months to complete. And when we were looking for a home we were told someone out there will walk in and fall in love with this house. So I would say the same for this home. There is someone out there that are looking at these pictures and thinking "Man I could live in this home."