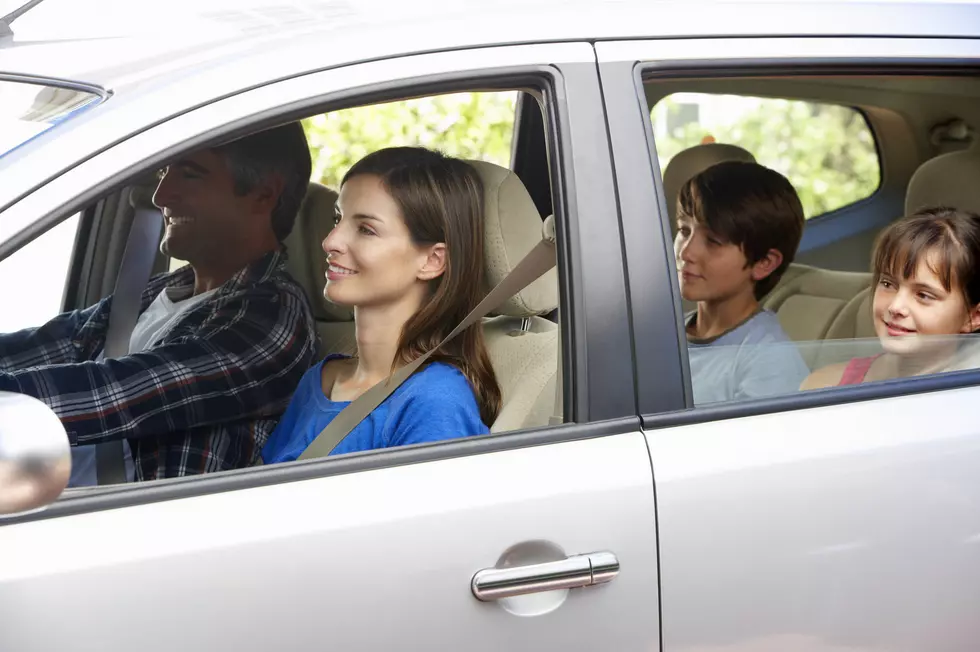 Two Missouri Truck Stops Best in the Nation
bowdenimages
Truck stops or travel centers can be one of the things that either makes or breaks the road trip aspect of any vacation. For example, the Luv's Travel Stop in Oklahoma where I had to use a smelly, stinky, porta potty. I was done with the travel right then and there. A Buc-ees Travel Center with immaculate bathrooms and their famous Beaver Nuggets. We left there with Beaver Nuggets, t-shirts and a full tank of gas.
According to the Trucker Path app and website, two Missouri travel centers we may pass during our travels have made their 2020 Trucker's Choice Awards. Odds are if truckers' like it, it's probably a pretty good place for anyone to pit stop. Which means there's a good chance these places won't make you rethink your choice of driving to your vacation.
Ranking third on the list of the Top 5 Chain Truck Stops in the United States is the Sapp Brothers Travel Center in Harrisonville. The travel center is located at exit 157 along Interestate I-49. Trucker Path says, Sapp Brothers in Harrisonville has one of the best mechanic teams for truck service. Bidets in the ladies' room. And partnerships with ministries that offer truckers service over the road.
Sapp Brothers marketing manager Andrea Galvin told Trucker Path the travel center has supported several local organizations and organizations geared for truckers including the St. Christopher Truckers Relief Fund, Wounded Warriors Family Support, Truckers Against Trafficking and more. She added, "We have a partnership with Truckers Against Trafficking to train our employees and drivers that want to get TAT trained to be more knowledgeable on the indicators of human trafficking."
Besides fueling up at Sapp Brothers in Harrisonville they also have a service center that offers 24 hour road service. A variety of food options including Dunkin', the Apple Barrel Restaurant, Lucille's Famous Fried Chicken and deli / food bar. Additionally they have "mom approved" restrooms, a family bathroom, free wireless internet, and amenities like scales, a laundry room, private showers and an Amazon locker for professional drivers.
Ranking second on the list of the Top 5 Independent Truck Stops in the US is the Big Apple Travel Center in Joplin. The travel center is located off of Exit 13 on Interstate 44 and is open 24 hours. Trucker Path says the travel center strives to provide a clean and friendly environment to truckers and makes sure their families and vehicles are cared for. Heather, the manager of Big Apple Travel Center, told Trucker Path, "The actual travel center is just the beginning of the site. We plan to have the truck wash, the tire, the oil and lube, hotel. We have a lot of plans for the site."
The Big Apple Travel Center includes the Big Apple Cafe, Rasoi Indian Cuisine, electric vehicle charging, an RV Dump, and for professional drivers showers and laundry. While the Big Apple Travel Center is rather new it's already a favorite of local residents.
So whether you're heading out of town, or coming back into town. These two area travel centers might just be the place for that unexpected pit stop, or the place to gas up and stock up before heading out on the open road.
The 100 Best Places to Live in the Midwest