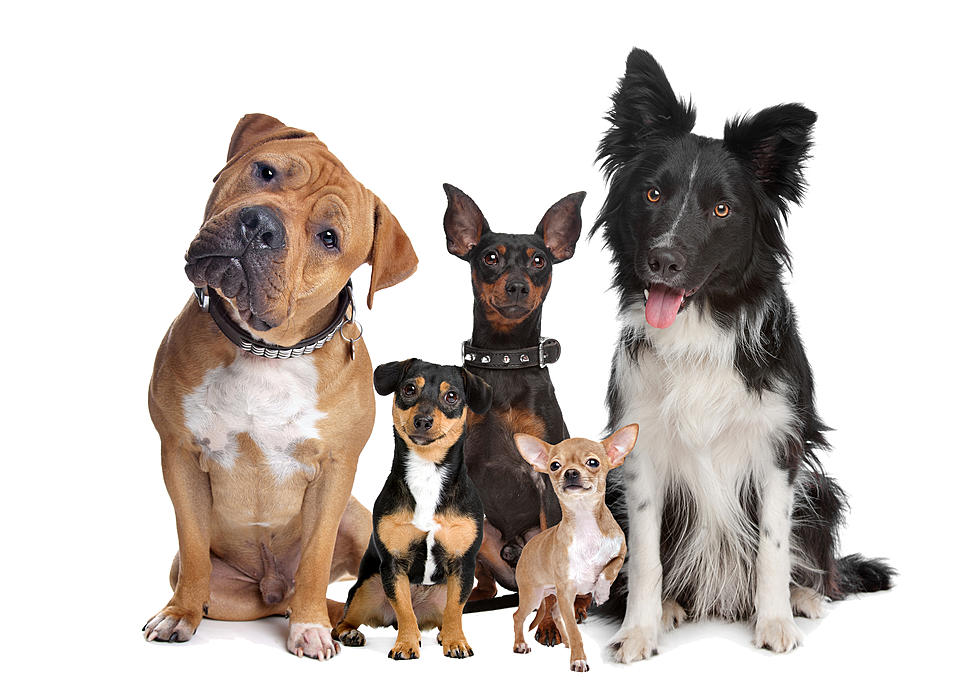 Bark In The Park Is Back With a Bite This Year
Zoonar/Erik Lam
You know I can't resist a stupid joke like that title. But yes, Sedalia Parks and Recreation is bringing back Bark in the Park, and it's even bigger than ever.
A lot of dog owners love this event, but it's not just for the canine crowd.  There's lots of stuff to do and see and eat! Here's a quick rundown of what's going on.
Starting at 11:00 a.m., the silent auction and bake sale starts (I think you can also make donations to the Sedalia Animal Shelter there, too).  The agility course and ball pit will be open then too, along with the food trucks.  Then, at noon, they'll have the Meet the Dogs show on the gym stage before the Dog Contest.  Categories are things like Biggest Dog, Smallest Dog, Human Look a Like, Best Dressed, you get it.
Now here's something for both dog AND cat owners.  From 2:00 to 4:00, there is going to be a Pet Vaccination Clinic.  So what that means is you can bring your little furry friend without an appointment, get a ten buck microchipping or a five buck rabies shot.  If you've been putting either of those off, that's a great deal.
At 2:30, they'll have a Dog Demonstration from the Good Dog University.  Plus, music! Hundred Proof Band will play about an hour and half and wrap up by 5:00 p.m.  The silent auction will end at 4:00, so if you wanna check back and make your final bid then, you're all good.
Basically this is going to be another huge event that will have a little something for everybody.  It's going to be held at the Liberty Park on September 25th.  You'll see the set up, and most of it is in Convention Hall.
Who's gonna be there? Tons of groups.  The Cat Assistance Team of Sedalia, The Ivy Bend Animal Rescue, Pawsibilities are Endless, Stover Animal Rescue, The Sedalia Animal Shelter, Hound Lover Rescue, Good Dog University, Meow Mission Inc,  The Spay and Neuter Clinic, and Advanced Pet Care.
Enjoy another great day with your pet and your family with the Sedalia Parks and Rec! Or do it so I can live vicariously through you, seeing as I don't have a dog.
Pettingly yours,
Behka
RANKED: Here Are the 63 Smartest Dog Breeds
Does your loyal pup's breed make the list? Read on to see if you'll be bragging to the neighbors about your dog's intellectual prowess the next time you take your fur baby out for a walk. Don't worry: Even if your dog's breed doesn't land on the list, that doesn't mean he's not a good boy--some traits simply can't be measured.