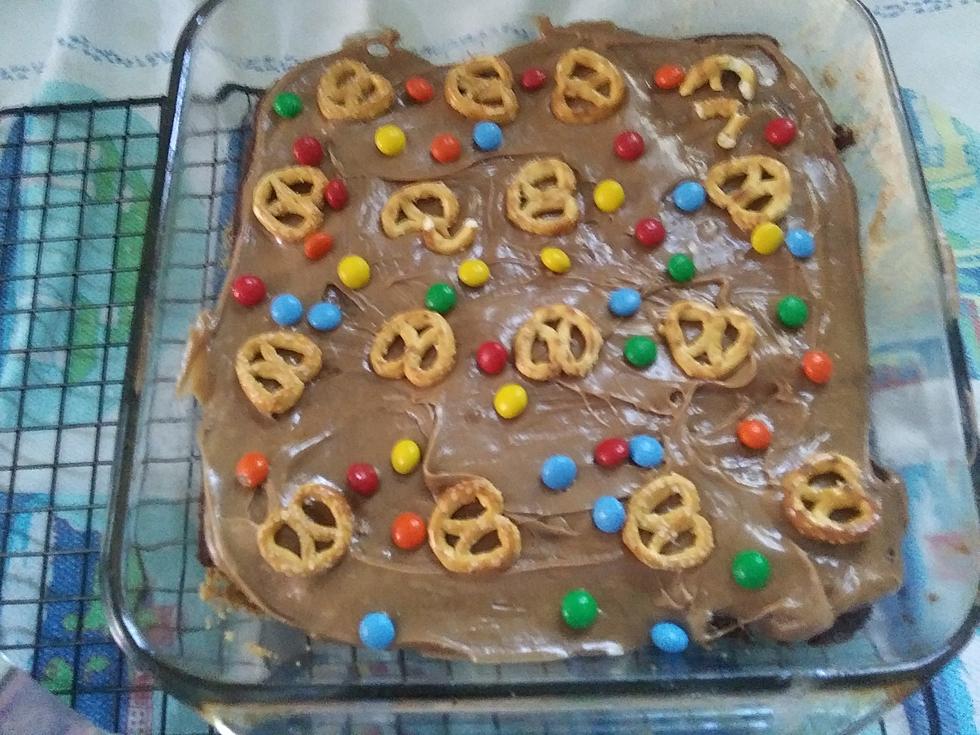 A Photo Journey Through The Almost Failure of My Child Safe Dessert
Rebehka Cramer
Join me, won't you, oh reader, through the efforts I have made to bake. It doesn't come naturally to me, but every year Child Safe asks me to whip up a little something to donate to the Dessert Auction.  And I do.  It's usually not very impressive, but it tastes edible and it can raise a few bucks at the cash and carry table.  That's good  enough for me.  But this year... you guys, it wasn't easy.  I think I stretched a little out of my skill set.
The Dessert For The Children
Frankly I was a little tired by the time I was done so I opted out of doing the muffins. I still had to wash the second half of the dishes, clean the cat boxes, take out the trash, get on the exercise bike, do my vitamins for the week, shower wash my hair, get out my outfit for tomorrow...you know how it is.  Things had to get done.  But my portion of the event is ready for human consumption.
Just as a reminder, this year when you are picking out your desserts to take home from the auction, you can also pick up some Chili dinners to go too. They'll be selling to-go Chili for $10 while supplies last. Each order will have enough chili for two people and come with crackers and cheese to dress it up. You can pick it up during our event which kicks off at 5:30 at the Foundry 324 in Sedalia. The actual auction starts at 6:30, but you can buy stuff off the cash and carry table earlier, I think.
Either way, please take pity on me and buy my dessert.  It might not look great and it might be a bit messy but I promise it's TASTY . I promise.
Bakingly yours,
Behka
See How School Cafeteria Meals Have Changed Over the Past 100 Years
Using government and news reports,
Stacker
has traced the history of cafeteria meals from their inception to the present day, with data from news and government reports. Read on to see how various legal acts, food trends, and budget cuts have changed what kids are getting on their trays.