A Low Income Household Can Now Get Discounted Internet. Here Is How
Getty Images/iStockphoto
We now live in a time, where having internet is almost essential for anything we want to do.  It is almost as important as food and water.  OK, maybe that is an slight exaggeration.  But think about it for a second.  When the pandemic hit, perhaps many of you would order food and have it delivered to your home.  You could not do that without having internet.  Most of us pay our bills online, stream videos, surf the net, check our email, etc.  When the internet is down at our jobs, radio included, everything almost screeches to a halt.  It is important that everyone have access to it.
There are many rural areas of Missouri, where people may not have access to the internet.  There are also people who may not make as much money as others, and have to decide what monthly bills to pay.  Perhaps internet isn't a priority because of cost.  Help could be on the way if you qualify.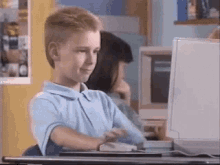 Many families in low-income households in the United States are now eligible to get a $30 per month discount on their internet bills, which could end up being free broadband in some cases. The money for benefit, called the Affordable Connectivity Program, comes from a bipartisan infrastructure law announced by President Joe Biden on Monday.
So how do you know if you qualify? There are three options:
1. One way is if your household income is at or below 200% of the federal poverty line. The getinternet.gov website has a tool that can tell you if you make too much to qualify.

2. You can also be eligible for the program if you or someone in your household participates in government assistance programs like SNAP, Medicaid, WIC, SSI, FPHA, a veterans pension and survivors benefit, free and reduced-price school lunch or school breakfast, a federal pell grant, or tribal assistance. (Those who live on tribal lands can get up to $75 a month.)
3. Someone in the household meets eligibility for a participating broadband provider's existing low-income internet program.    You can click HERE to get more information.
More people having access to the internet, 48 million who couldn't afford it, or get it before is a good thing.
READ MORE: See 50 remote jobs that can pay well