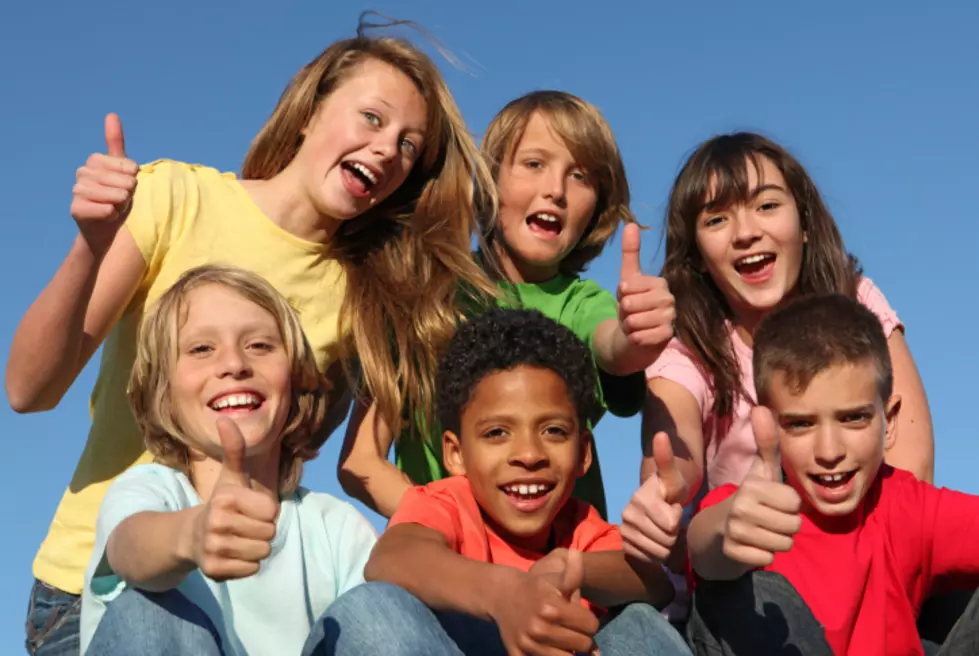 4 Reasons to Mark The Calendars Now For Kiwanis' Kids Day At the Park
mandygodbehear
I know it can be hard to find something to do for whole family that doesn't require either driving seven years or getting a short term loan for just under $10k.
WELL, I've got an event for ya that's coming up here in town, and it's free!
It's actually not coming up right away, but I like to tell you about stuff in advance so you can PLAN. The Sedalia Kiwanis will host their annual Kids Day In The Park. It's an annual celebration for all the kids in our area, to let the kids just be kids. So now, here are four VERY COMPELLING reasons for you to come join in!
1. The Weather.
It's going to be awesome!  It'll be in the latter half of September, just when things are cooling down, but it's not so cold ya gotta break out your spare set of longjohns.
2. The Games.
There will be all sorts of games that you probably played when you were a kid. Games like three legged races, tug of war, gunny sack races, cornhole, frisbee, and that's just some of it.  There could be others, there, too. It's a great opportunity to get the kids out to the park and away from a screen for a change.
3.  The Food.
Hot dogs. Chips. Bottles Of Water. If that doesn't please a kid, what does? It's simple, it's portable, and everybody likes it. Unbelievable, right? A meal a kid will NEVER complain about? Insanity!
4.  The Cost.
It's all free! No cost for lunch, the games, the goodies, any of it. It's all just a way for the Kiwanis Club to give a little fun to the kids.
So make sure you mark it down now and plan accordingly.  The Kiwanis Kids Day in the Park will be at Paul Klover Park. Come by Saturday September 23rd, from 10-2! It can be a little something to look forward to!
Parkingly yours,
Behka
KEEP READING: 50 activities to keep kids busy this summer