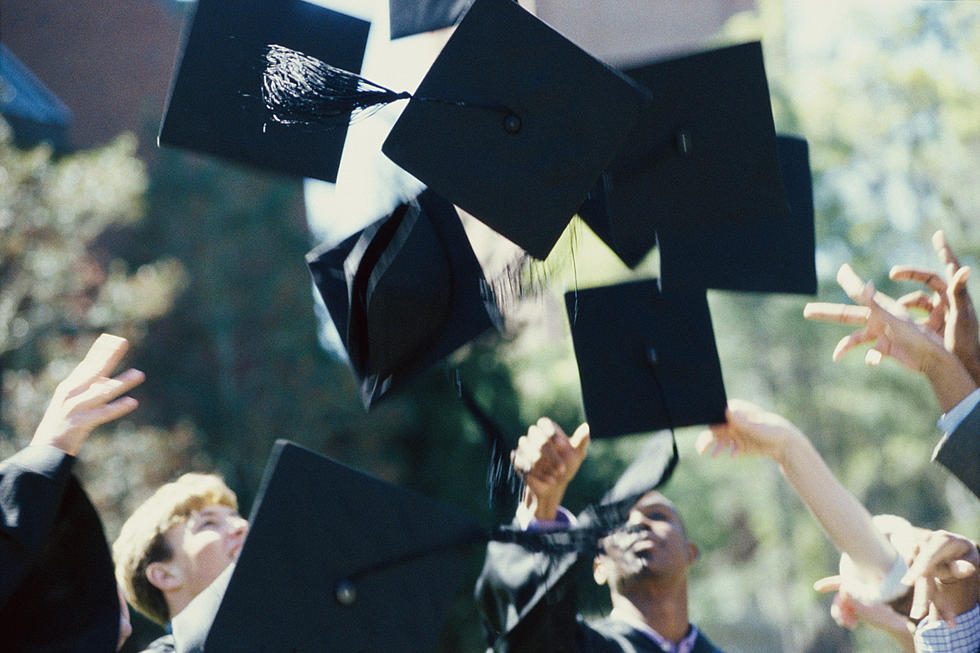 Warrensburg Schools Foundation Honoring Class of 2020 Grads
Getty Images
Graduation across the board is going to be very different for the class of 2020. Doesn't matter if it's college or high school. Although for me the more memorable graduation was high school. I'm disappointed that the class of 2020 won't get some of the recognition, may not have some of the fun the rest of us did. Especially those graduating high school. That said, Warrensburg Schools Foundation and Alumni have found a way to honor the Warrensburg High School Class of 2020.
The Warrensburg Schools Foundation and Alumni is working on a senior spotlight campaign according to a post on the foundation's Facebook page. This campaign will highlight the student's photo and what their post graduation plans are.
According to the post, any Warrensburg High School senior or their parent who would like their 2020 graduate featured in the campaign should do the following:
"Send in a picture and any post gradation plans for the graduate. Photos and information can be sent to Alumni@warrrensburgr6.org. Please also include which photographer was used for the photos."
I still remember my graduation weekend. From going to my girlfriend's high school prom the night before, to my graduation and Great America that Saturday, followed by a graduation party for friends and family, that wound up with my friends and I hanging out enjoying a cool Sunday evening with the whole summer in front of us. The last summer before college.
It's my hope members of the class of 2020 get to experience something like that before college and life comes calling.
MORE: See 30 toys that every '90s kid wanted