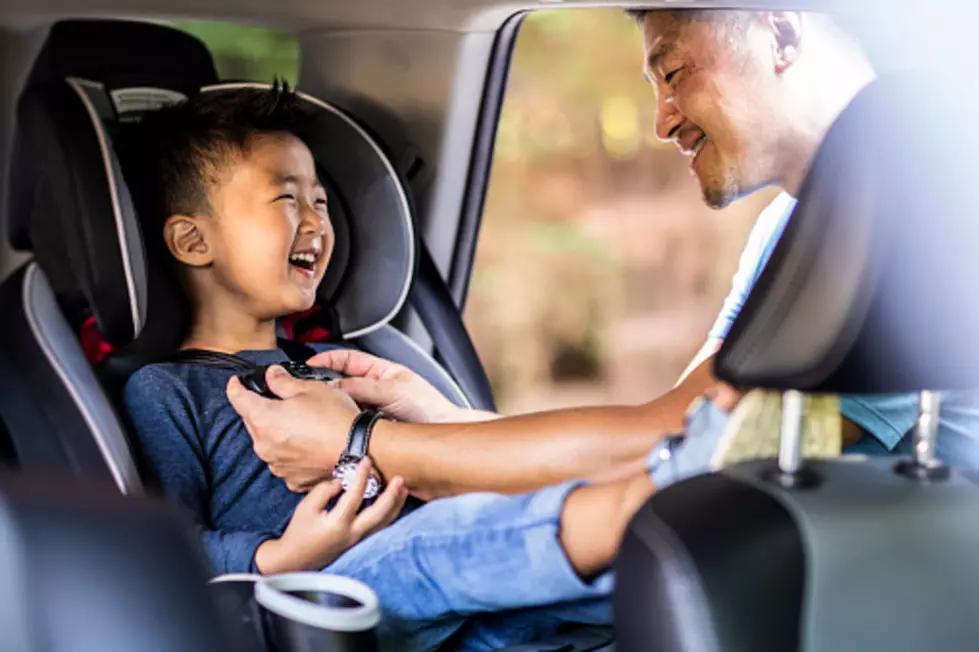 Want To Upgrade Your Child's Car Seat? September Is Your Time! Here's How
Getty Images
Those of you with young kids, here is a question for you.  Do you have a good car seat for your little ones? Hopefully you do.  We want them as safe as possible.  As your child gets older and bigger, they may not fit in their current seat so you will need to update, upgrade or simply get a larger size.
If you fall into this category in any capacity, you know how expensive those car seats can be.  There will be an opportunity for you to get some credit for your existing ones, and help with the costs of a new one.
Thanks to Target.
Their car seat trade in event is coming this September.   From Sept. 11-24, you can bring an old, expired, or damaged car seat to Target and receive a 20% coupon for a new car seat, stroller, or select baby gear. The coupon can be redeemed through Oct. 8.
For the record, Target happens to have a partner, Waste Management, and they will be taking materials from the old and returned seats and will be recycling them to create new products such as plastic buckets, steel beams, and carpet padding.
The biannual trade-in event has seen 1.97 million car seats recycled since 2016, resulting in 29.6 million pounds of recycled material. Target said the event is one way the company is working toward its goal of zero waste in U.S. operations by 2030.
I know we don't have a Target in Sedalia, but this event may be worth taking a drive to the closest locations to us, which would be in Columbia, Jefferson City, Independence, Lee's Summit, Kansas City and Osage Beach. Keep your little ones safe.
50 Famous Brands That No Longer Exist