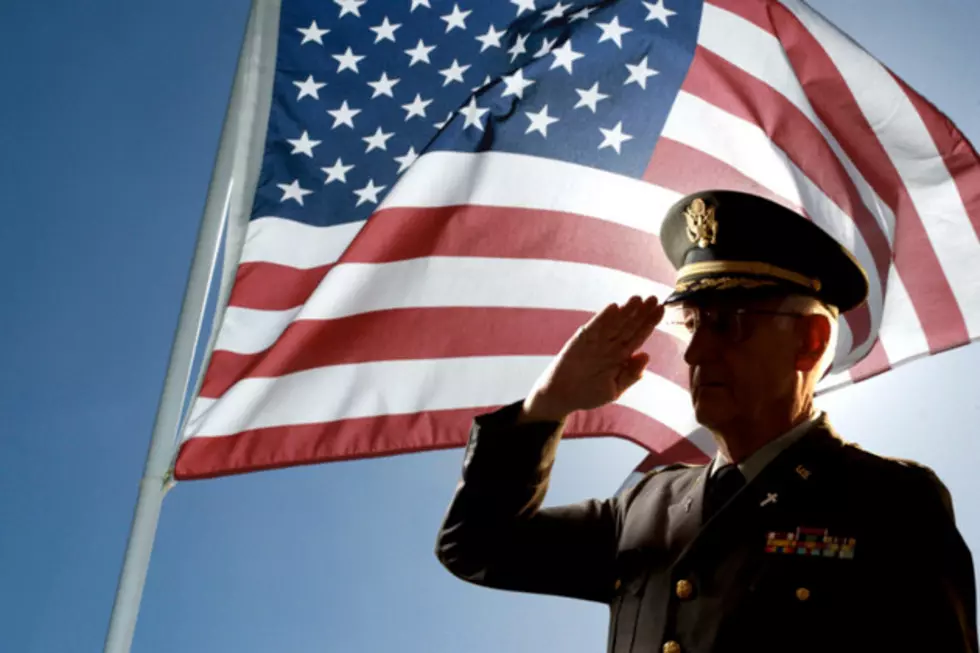 Veterans Day 2015: Local Freebies for Vets
Thinkstock
Veterans Day is tomorrow (Nov.11), with Whiteman Air Force Base being so close, Veterans Day around this area is a special holiday. Many businesses honor our service men and women on this day by offering them free services. Based on articles from Time and The Military Wallet, I have put together a short list of some local businesses in the Sedalia and Warrensburg area that will be offering free meals and services to military members that show proper I.D. 
Applebee's (Sedalia & Warrensburg)- Applebee's is offering a free meal to military veterans and active-duty service members. There will be 7 entrées to choose from, beverage and gratuity not included.
Caseys General Stores (Multiple Local Locations)- Any size coffee or cappuccino
Denny's (Sedalia)- Free Build Your Own Grand Slam on Nov. 11, from 5 a.m. to noon for all active, inactive, and retired military personnel.
El Espolon (Sedalia)- Veterans Eat Free All Day
Golden Corral (Sedalia)- The 15th annual Golden Corral Military Appreciation dinner is available to any person who has ever served in the United States Military. If you are a veteran, retired, currently serving, in the National Guard or Reserves, you are invited to participate in Golden Corral's Military Appreciation dinner.
IHOP (Warrensburg)- Free Red, White and Blue pancakes, or Red, White and Blue pancakes combo plate including eggs, bacon and hashed browns.
Little Caesars Pizza (Sedalia & Warrensburg)- Free pizza or $5 HOT-N-READY Lunch Combo to all veterans and active military members between 11:00 AM and 2:00 PM.
Mazzio's Pizza (Sedalia & Warrensburg)- Free lunch buffet and soft drink between 10:30 am and 1:30 pm.
Orange Leaf (Warrensburg)- Free frozen yogurt (up to 11 oz.).
Starbucks (Sedalia & Warrensburg)- Free tall brewed coffee for active duty, veterans, and their spouses.
Great Clips (Warrenbsurg)- Offering free haircuts to military members.