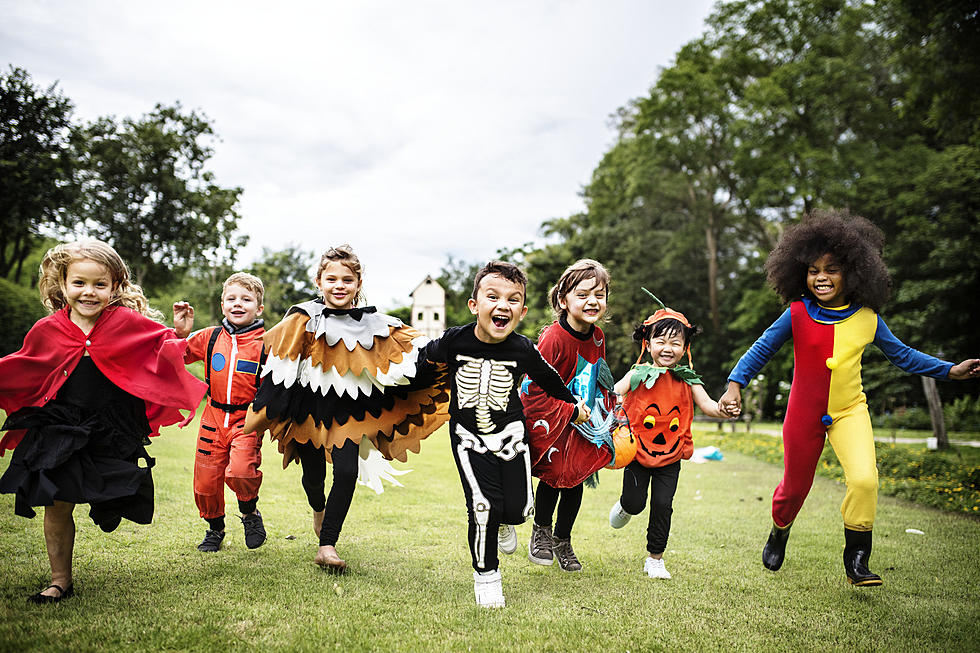 There Is Absolutely No Excuse To Be Bored in Sedalia This Weekend
Rawpixel
Guys, I know you hear it a lot, especially on social media. "There's nothing to dooooo!"
And while I'm not arguing that we could always have more fun stuff to do, particularly for the young people... this weekend, you have no excuse.  This weekend, there are so many options of things for you and the family to get up to.
Let's start with Friday night. You can go STARGAZING, you guys. It'll be out at the Bothwell Lodge site Friday night, about 6:30 or so. In the day use area they're gonna have a presentation on light pollution and telescopes. Following the presentation, participants can stick around to view the stars and planets from 8 to 10 p.m. They'll have some refreshments, but you know those are gonna go quick. Just make sure you bring your own blanket or telescope or chairs or whatnot. It's free! Great way to start the weekend.
Then, Saturday hits the ground running. From Bleak to Chic  will be hosting a Fall Festival on October 22nd on 7th Street between Ohio and Osage. There will be local vendors open from 10:00 a.m. to 4:00 p.m., plus they'll have crafters and bakers, along with free face painting for kiddos, and you know they looove that. And if you get a good one, you can sport that all day to the other events going on.  I think they'll have a few food trucks down there, too, so you can shop till you drop and then get some good grub.
Later that afternoon, in the same general area, the Sloppy Joe contest starts. They kick things off at 2:00 p.m. by Craft Beer Cellar.  Tim wrote about this already, but here's a reminder. The three top winners will be chosen from the audience's voting, which will be done by tipping some cash money.
Then after if you didn't get enough grub, or you just want a little more fun, head across town to the Bethlehem Baptist Church, 31015 Wingate Road. They're going to have their own Fall Festival that afternoon from 4:00 p.m. to 7:00 p.m. It's not completely free, but it's pretty good value. Cost is $5 and includes a chili dinner, drink and dessert. Children 4 and under are free. There will also be a silent auction. Winners will be announced at 6:30 p.m.  AND, they're gonna have hayrides provided by the Wolfe Family.
Then of course... the night comes. Yes, I'm talking about the famous Optimist Club Haunted Hayride. It's starting at 7:00 that night and goes till 10:00, and you don't have to reserve a time or anything. There will be a hayride, hot dogs, chips, drinks, and candy. It will be $5 for adults, children ages 6-12 will be $4 and ages 5 and under are free. It's a great reason to break out the kiddo's costumes a little early - or if they've got more than one costume and they want to show one off before the big night, bring it on.  One thing I might recommend, just from experience, is if you have really little ones that wanna go, go early. Like be there at least a half hour early. That line is nothing to joke about. Having said that, it's totally worth it.  Lots of fun, and yeah, it's scary, but not like, giving them nightmares scary. But if you don't mind going after dark, maybe after 8:00 or so the lines really die down.
And Sunday, well, you're probably gonna wanna spend the day recovering after all that food and fun. Maybe have a nap. Either way, nobody can say they didn't have options of fun stuff to do!
Eventfully yours,
Behka
Celebs Share Their Personal Paranormal Stories